Finance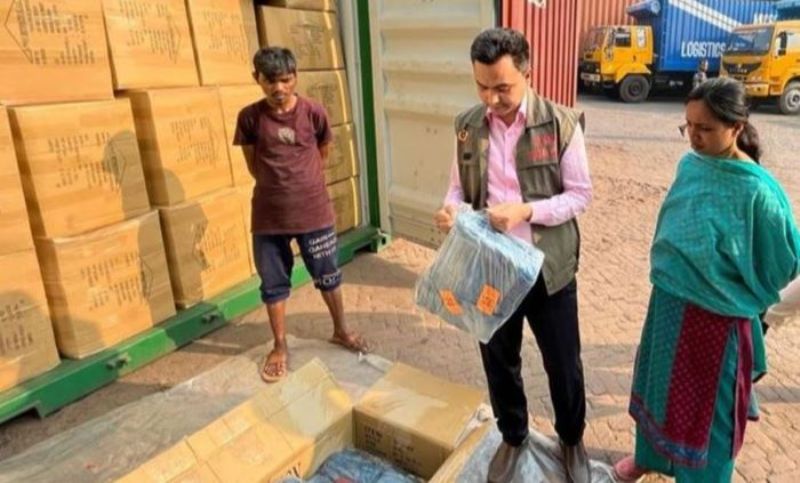 Collected
Tk 300 crores of 10 companies were smuggled under the guise of garment export
Own Correspondent, Dhaka, 4 September 2023: Customs Intelligence and Investigation Directorate has found preliminary evidence of smuggling of 3 crore 53 lakh 66 thousand 918 USD against 10 exporters of Dhaka and Gazipur under the guise of exporting ready-made garments. The amount of money in Bangladeshi currency is about Tk 300 crores.
Among them there are seven institutions in Dhaka, two in Gazipur and one in Savar. The companies laundered this huge amount by pretending to export to the United Arab Emirates, Malaysia, Nigeria, Saudi Arabia and Qatar. The companies are - Savar's Pragya Fashion Limited, Gazipur's Pixie Knit Wears and Hong Kong Fashions Limited, Dhaka's Fashion Trade, MDS Fashion, 3Strar Trading, Fortune Fashion, Anupam Fashion Wear Limited, Stylez BD Limited and Eden Style Tex.
On Monday afternoon, Customs Intelligence and Investigation Directorate Dhaka Joint Director Md. Shamsul Arefin Khan said that consignments of fraudulently made clothing products are being exported abroad through Chittagong port, due to which the value of goods or foreign currency is not being repatriated. by doing On getting the bill of export of the accused companies, the agency came to know that they have fraudulently exported the goods using the EXP of other exporting company and using sample code 20 in column 24 of the bill of export. In this case, money has been smuggled abroad for the entire export price without repatriating any money to the country.
During the investigation, 10 exporting companies committed such fraud in 1,234 shipments at different times. Against these shipments completed exports, the quantity of goods is 9 thousand 121 metric tons, with a potential amount of repatriable foreign exchange of 3,53,66,918 US dollars or about 300 crore taka.
It can be seen from the review of the related documents of the institutions, the institutions have laundered money by showing the export of products such as T-shirts, tops, ladies dresses, trousers, baby sets, polo shirts etc. to countries like United Arab Emirates, Malaysia, Qatar, Saudi Arabia and Nigeria through fraud.
Those 10 exporters basically laundered a huge amount of money by using code 20 of the nature of transaction in the bill of export.
According to the sources of the Directorate of Customs Intelligence and Investigation, the review of the Bill of Exports of 10 organizations did not find a match between the information stated in the Bill of Export and the EXP.