Finance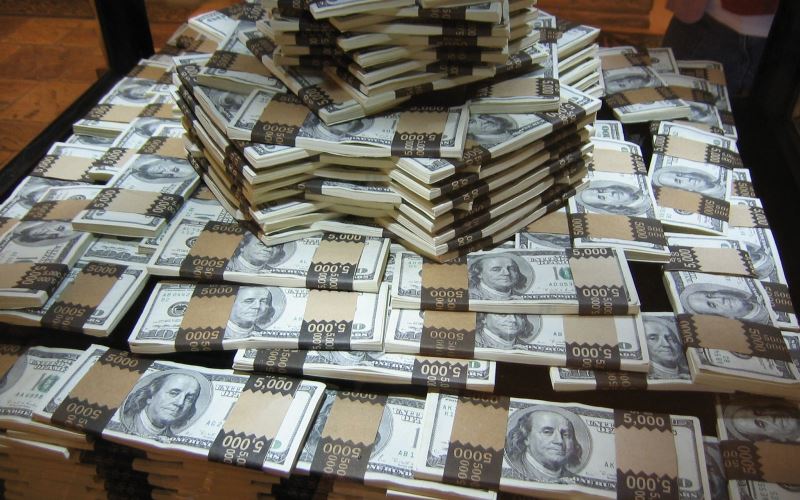 Photo: Wallpaper Flare
Tk 5,103 cr comes in remittance in 7 days
Dhaka, April 10: In the current financial year 2022-23, the first month of July and the second month of August, two billion dollars of remittances came. After that, remittances did not reach the milestone of two billion dollars for six consecutive months. However, in March, the ninth month of the financial year, the income sent by expatriates turned around again. Over 2 billion dollars came in remittance this month.
This trend of remittance flow continues in the current month of April. In the first seven days of April, remittances of 47 crore 68 lakh 90 thousand US dollars have arrived in the country through banking channels. In Bangladeshi currency that is Tk 5,103 crore (1 USD = Tk 107). It means, 6 crore 81 lakh 27 dollars or Tk 729 crore came on an avarage every day. If this trend continues, the remittance will exceed 2 billion or 200 crore dollars by the end of this month.
This information has emerged in the latest report of Bangladesh Bank.
A record 2 billion dollar remittance came in March, the ninth month of this fiscal year and the third month of this year. USD 201 crore 76 lakh 80 thousand came in the month of independence. The amount of which is more than Tk 21,589 crore in Bangladeshi currency. In this month, an average of 6 crore 50 lakh US dollars or Tk 696 crore came in every day on an avarage.
According to the data of the central bank, in the first seven days of April, a total of 47 crore 68 lakh 90 thousand US dollars in foreign income or remittances have arrived. Of this, 6 crore 12 lakh 10 dollars came through the state-owned banks. Expatriate income of 1 crore 28 lakh 40 thousand dollars has come through specialized banks, while 40 crore 14 lakh dollars came through private banks and 1.44 million dollars remittances came through foreign sector banks.
However, during the discussed period, no expatriate income came through seven banks, including Bangladesh Development Bank or BDBL, Rajshahi Agricultural Development Bank, Bengal Commercial Bank, Community Bank, Habib Bank, National Bank of Pakistan and State Bank of India.