Finance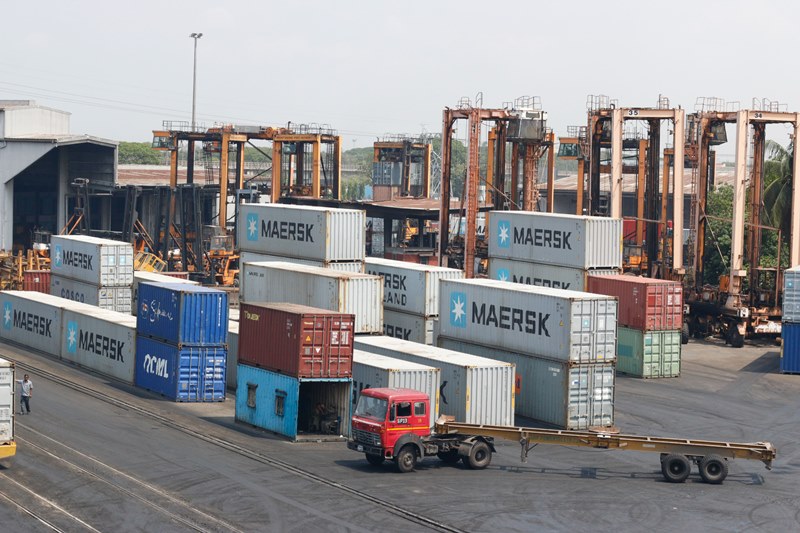 Photo: Wikimedia Commons/Roy Upam
Trade deficit in three months of current fiscal year is $754 crore
Own Correspondent, Dhaka, Nov 4: Since the beginning of the financial year, there has been a large trade deficit for three consecutive months as the export income is less than the import. In the first three months (July-August-September) of the current fiscal year 2022-2023, the trade deficit stood at 754 crore 80 lakh dollars. At the same time, there was a deficit in the current account balance of foreign transactions of 361 crore dollars.
According to the latest report on the balance of foreign transactions (Balance of Payment) of Bangladesh Bank on Thursday (November 3), Bangladesh has imported goods worth 1,934 crore dollars in the first two and three months (July-September) of the current financial year. In contrast, the country has exported products worth 1,800 crore dollars. Altogether, the country has a trade deficit of 754 crore 80 lakh dollars. In local currency (1 USD = Tk 103), the amount is Tk 77,774 crore.
According to the sector concerned, when imports are more than exports, the prices of all types of products including energy are on the rise in the global market and the country is facing a trade deficit with the outside world as remittances and export earnings are not as expected. The service sector trade deficit also widened during the period under review (first three months of the fiscal year). At the end of the month of September, the income of the country in the service sector was 223 crore dollars. On the other hand, 333 crore dollars have been spent in this sector. The deficit of this sector stands at 110 crore dollars. In the same period of the previous financial year (2021-2022), the deficit was USD 60 crore.
However, having a current account surplus means that the country does not have to incur any debt in regular transactions. And if there is a deficit, the government has to meet it with loans. As such, it is better for developing countries to have a current account surplus. But the current account balance in the country has now turned negative.