Finance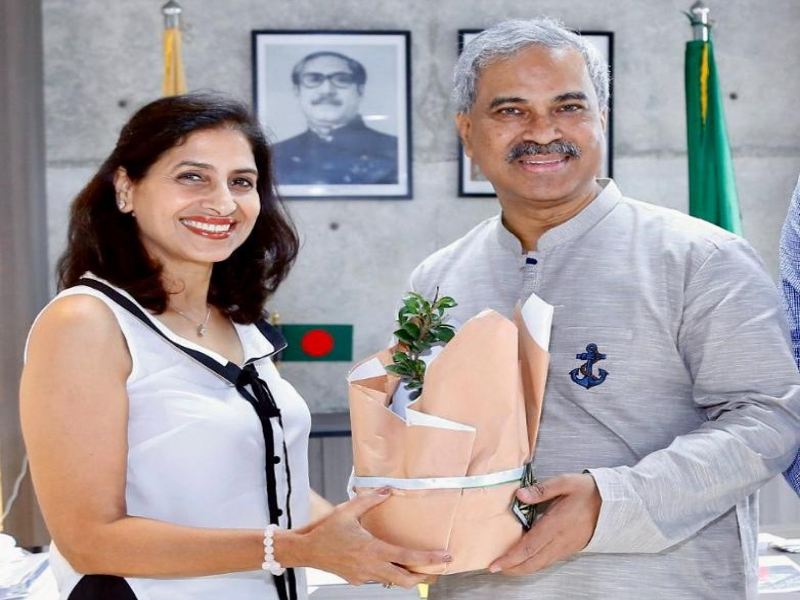 Photo: Collected
Trade will be expanded through mutual cooperation between Bangladesh and Indian garment exporters
Own Correspondent, Dhaka, April 25: Further communication and cooperation between the garment exporters of Bangladesh and India may open up new opportunities for trade between the two countries.
It is now important to find ways for the garment manufacturers and exporters of the two countries to work more closely to reap the benefits of bilateral trade.
Renu Mohidra, the Managing Director of Apparel Resources, visited the BGMEA office in Dhaka on Sunday and while exchanging views with her, BGMEA President Faruque Hassan made the remarks. The meeting was attended by Nitish Varshney, Assistant Editor, Apparel Online.
The meeting discussed various issues of mutual interest, especially the organization of trade fairs and exhibitions and how BGMEA and Apparel Resources could provide potential cooperation to promote Bangladesh's garment industry globally through online news portals.
They also talked about the participation of Bangladeshi garment makers in the Apparel Sourcing Week, which will be held at the Sheraton hotel in India's Bangalore (Bengaluru) in July.