Finance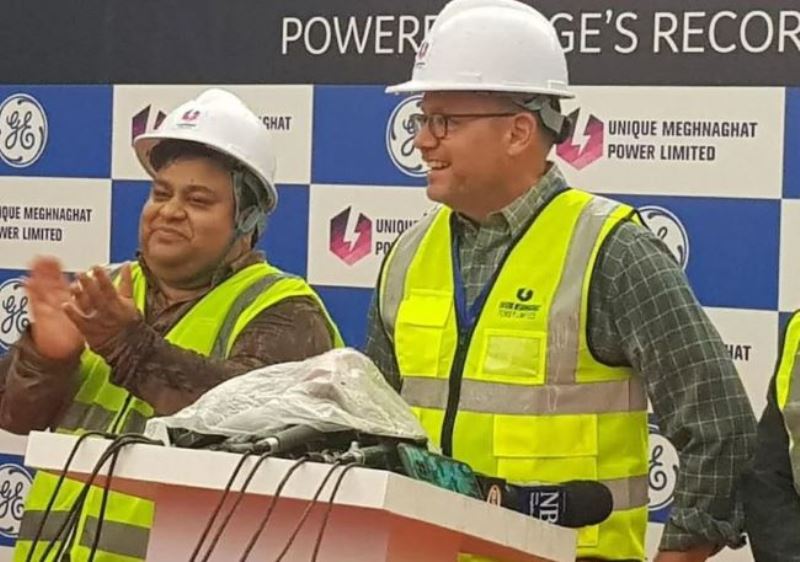 Photo: Collected
US will continue to be number one in investing in Bangladesh: Peter Haas
Dhaka, March 16: US Ambassador Peter Haas said that the United States is number one in terms of foreign investment in Bangladesh and will continue to be number one in the future.
He said, "We are number one in foreign investment in Bangladesh. This trend of our investment will continue in the future."
The US ambassador said this while visiting the 584 MW gas-based combined cycle power plant of Unique Meghnaghat Power Limited (UMPL) at Sonargaon in Narayanganj on Wednesday.
He said US companies are interested in investing more in Bangladesh, so regulatory agencies need to be more rational.
UMPL Managing Director Chowdhury Nafiz Sarafat welcomed the ambassador with a bouquet of flowers. Chairman of UMPL Md. Noor Ali, Head of Economic Unit of the US Embassy Joseph Giblin, CEO of the company Mohammad Zahir Uddin Mollah and General Electronics (GE) Gas Power, South Asia CEO Dipesh Nanda, and others were present with the US Ambassador during the visit. Callum David Cornforth, site manager for the power plant's contractor, GE Gas Power, briefed Ambassador Peter Huss on the latest status of the project.
On June 25, 2018, a consortium of Strategic Finance Limited, Unique Hotels and Resorts Limited, and GE appointed GE as the project contractor or EPC for the construction of a 584 MW gas-based combined cycle power plant at Meghnaghat in Narayanganj. Later, Nebras Power QPSC became Nebras Power Investment Management B.V. 24 percent equity participation in the project.
Implementation Agreement (IA) with Government and Power Grid Company of Bangladesh (PGCB), PPA (Power Purchase Agreement) with Bangladesh Power Development Board (BPD) and gas supply agreement with Titas Gas Transmission and Distribution Company Limited on July 24, 2019 ( GSA) is. On 30 August 2019, General Electric (GE) of the United States signed a contract with the entrepreneurial company on a turn-key basis. GE is the main equipment manufacturer of this power plant.
Project promoters have a 25 percent equity investment. Standard Chartered Bank (Swiss ECE-SERV cover lender), Asian Infrastructure Investment Bank (AIIB), German Development Bank (DEG), and OPEC Fund for International Development (OFID) provided the remaining 75 percent of the project cost.
About 92 percent of the project has already been completed. The project is expected to be commercially implemented in October 2023.