Finance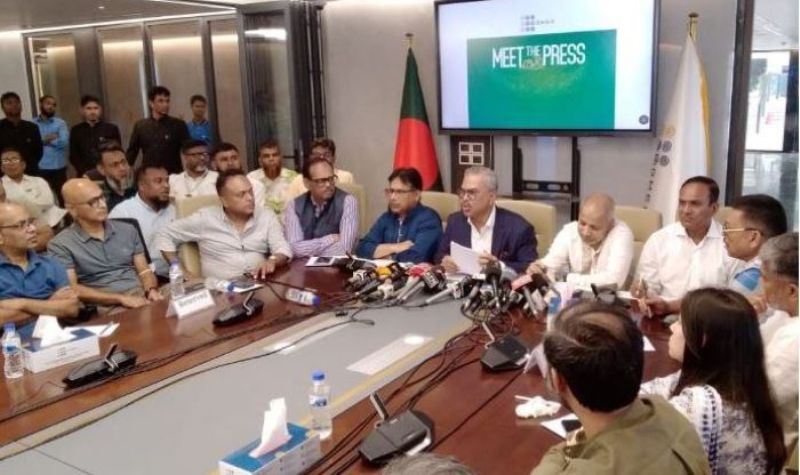 Collected
Visa policy will not affect garment exports: BGMEA
Own Correspondent, Dhaka, 27 September 2023: President of Bangladesh Garment Manufacturers and Exporters Association (BGMEA) Farooq Hasan said that America's visa policy will not affect the country's garment exports. Regarding giving sanctions to some banks for ACU Payment, he said that any sanctions given would be alarming. Merchants will still be able to continue their business, Aku Payments can be made in other ways.
He said this at a press conference organized at BGMEA Complex in Uttara on Tuesday (September 26). BGMEA senior vice president SM Mannan Kochi, vice president Shahidullah Azim, former president Salam Murshidi, former president Shafiul Islam Mohiuddin and others were present.
The BGMEA president said, "The visa policy of America can be on anyone. Again, I got an American visa for 5 years for the last 30 years. Even after I go to America, they can tell me that your visa has been canceled. This is how someone's visa is canceled."
He said, "Even if the visa of any of the businessmen is cancelled, he can continue his business. We could not go to any country during the covid period. However, our business has not stopped. In that case, I believe that he can continue his business even if his visa is cancelled."
Regarding sanctions on some banks for ACU Payments, he said, "Asian Clearing Union or ACU is an inter-regional settlement agency. Its payments have been sanctioned on some banks but it can be paid in some other way. That's how the government will work. But any sanctions are alarming, yet An optimistic businessman will not be affected by his business."