Finance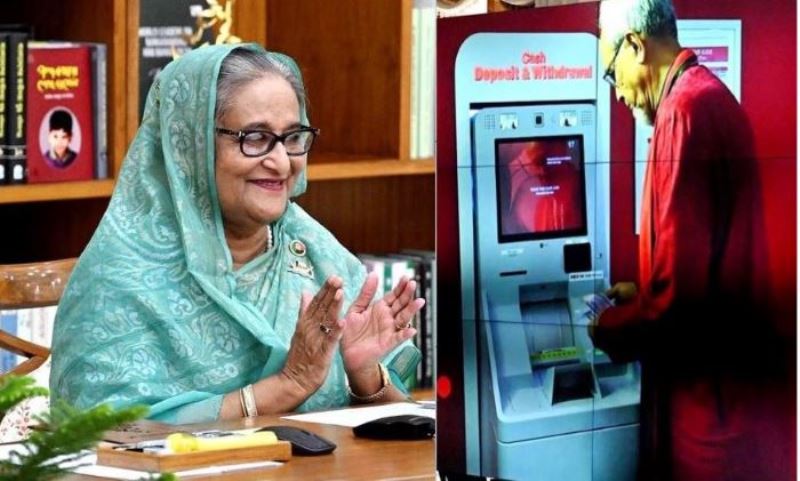 Photo: Collected
We should not depend on hard currency: PM
Dhaka, Nov 2: Prime Minister Sheikh Hasina said that the cards in use in the country are managed and controlled internationally. Even if there is a hostile environment internationally, we have introduced this card in our own currency so that our economy can continue to function. It will be under our control. Dependency will be cut. In particular, we do not have to depend on the hard currency.
The Prime Minister said this at the launch of the National Card 'Taka-Pay' through video conference from Gana Bhavan on Wednesday.
She said, "I am very happy today, we don't have to depend on anyone anymore. The money is our country, we will use it ourselves. We will also control. I will try to connect with others. However, we have made arrangements so that we do not have to depend on a hard currency. Today I announce the auspicious launch of National Card Scheme 'Taka-Pay'."
Sheikh Hasina said, "I have made it a private bank. There were many obstacles. Many have said, our small economy, so many banks will not be profitable for the economy. I said, we will not have this small economy, we will grow. Then these banks will work. Our words have now been proven true."
She said, "We have to arrange how to facilitate the facility of 'money-pay' in the case of remittance. Our expats often earn in different currencies of different countries. They have to buy dollars from there and send them to the country. So that he can send the currency of that country directly to Taka through the National Card Scheme. That system should be simplified."
The Prime Minister said, "We now want to make a cashless society. Today's National Card Scheme 'Taka-Pay' is a breakthrough for Bangladesh. Until now, cards were managed through international companies, costing a lot, controlled by others. Now everything will be through our country. Since the money is Bangladeshi. Bangladesh will have complete control. There is often a hostile international environment. In that case, this step is also to ensure that our financial system is functioning. I am very happy for that. There is another reason behind this which need not be mentioned now."
Sonali Bank, City Bank and BRAC Bank head offices were connected through video conference in the opening ceremony. The method of using the card in the event is demonstrated in the video.