Finance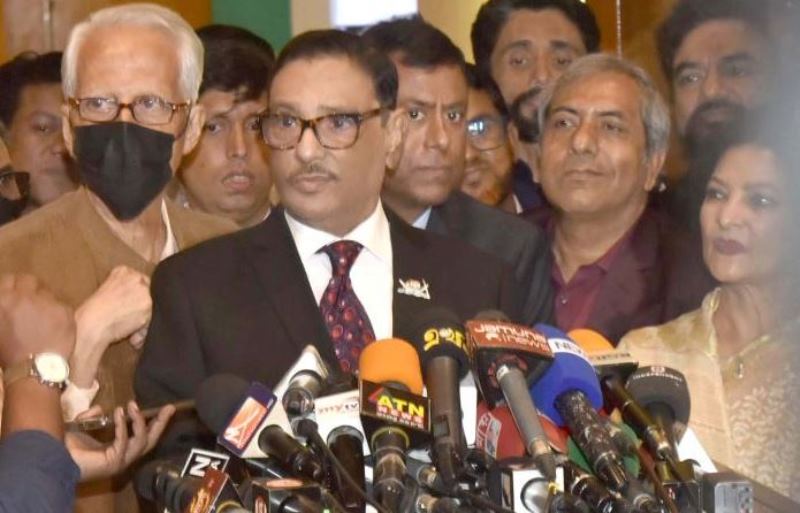 Photo: Facebook
Will not take loans under tough conditions of IMF: Obaidul Quader
Own Correspondent, Dhaka, Nov 10: Although the money is needed, the Bangladesh government will not accept the tough conditions of the International Monetary Fund (IMF), said Road Transport and Bridges Minister and Awami League General Secretary Obaidul Quader.
Obaidul Quader said this during an exchange of views with journalists at the secretariat on Wednesday (November 9). The government has asked for a loan from the IMF, they have met with various departments of the government - when attention was drawn to this, Obaidul Quader said, "The world crisis has now put pressure on our national life, especially the economic crisis, the dollar crisis, and the reserves." Commodity prices have increased. In countries like Britain, the cost of living has risen by 80 percent. 10.1 percent inflation."
He said, "Our inflation there was 9.1 percent, the last time it was 8.9 percent, it has come down a little bit. The rate of increase in commodity prices here has slowed down a bit. Hopefully, it will gradually ease. "Peace is as difficult as we say it is in reality."
Obaidul Quader also said that the reflection of the US mid-term elections will be in world politics and the economy. He said, "The pressure on our reserves is increasing here. Money is needed. We will accept the IMF loan. But we will not accept difficult conditions. It is not easy to accept very hard preconditions for money. Discussions are ongoing."
"Discussions are going on, that will be the logical thing to do. Have to take money right now, no choice. We will take the money, but not on hard terms," he added.
When asked what the strict conditions are, Obaidul Quader said, "Apply your common sense. Why with the difficult conditions that will be required? You are a common man, you understand what the condition is?"
We also know about the past of the IMF. We will not accept what the conditions of the IMF may be, if any condition is accepted, the country may suffer more.
The issue of money laundering is being discussed. When asked what steps the government will take in this regard, the minister said that the government is investigating the matter. looking into What is being said is how true and real it is. Where was the smuggling done? It can only be said through research.