Finance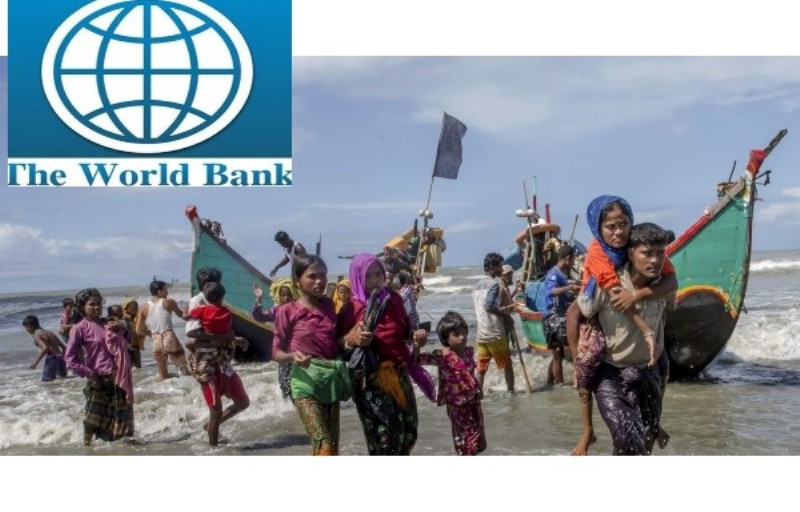 File Picture
World Bank to provide Bangladesh with loans to spend on Rohingya project
Dhaka, October 7: More than one million Rohingya have taken refuge in refugee camps in Ukhiya and Teknaf upazilas of Cox's Bazar in Bangladesh, after being tortured to death by Myanmar. As a result, they have risked the existing infrastructure. Also, inadequate social services, the lack of potable water, sanitation and communication, natural disasters and fires have added to their perils.
For this reason, a project called 'Multi-sector to address the Rohingya crisis on an urgent basis' is being implemented from December 2018 with the grant money of the World Bank and KFW Development Bank.
The first amendment to the project was approved at a meeting of the Executive Committee of the National Economic Council (ECNEC) on Tuesday. The amendment has extended the duration and cost of the project.
The cost of the main project was Tk1,057.84 crore. Of this, the government's money was Tk9.56 crore and the grant from the World Bank and KFW Development Bank was Tk1,048.28 crore.
In Tuesday's amandment, the money was raised by Tk919.2 crore. As a result, the total amount of the project now stands at Tk1,987.84 crore. Of this, the government will provide Tk20.36 crore and the grant from the World Bank and KFW Development Bank will be Tk1,967.48 crore.
The project was supposed to be completed between December 2018 and November 2021. It has been amended and its term has been extended till June 2024. However, the World Bank does not want to give money as grant for this project.
The World Bank has asked Bangladesh to spend money on the development of Rohingya and locals with loans.
During a conference, Agriculture, Water Resources and Rural Institutions Member (Secretary) Md. Zakir Hossain Akand said, "I have spoken at the negotiating table with the World Bank. They didn't want to give us grants. They said, Bangladesh will not get any more grants. Since our financial situation has improved. They will lend us. Then we said, this is our last meeting with you, we will not have another meeting. We will accept it if you can come up with a grant."