Muktijudho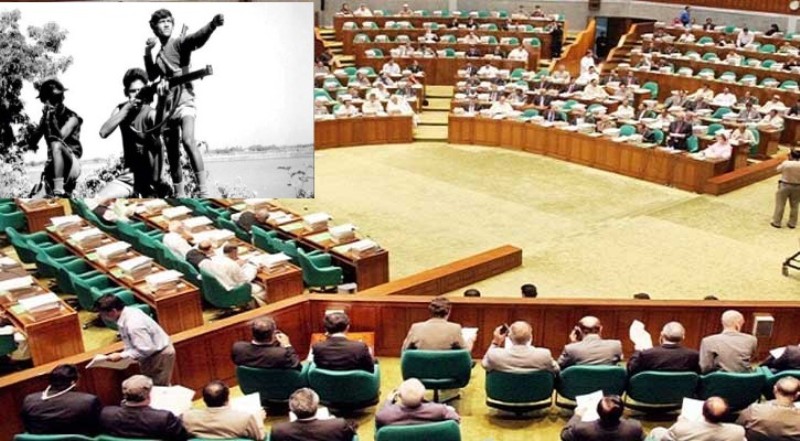 Collected
1,83,560 gazetted freedom fighters in the country
Dhaka, September 4: The number of gazetted freedom fighters in the country is 1,83,560 people. Liberation War Affairs Minister AQM Mozammel Haque made the remarks in response to a question from Nurunnabi Chowdhury, a ruling party MP from Bhola-3 constituency, during a question-and-answer session at the 14th session of the 11th National Assembly on Saturday (September 4).
The Minister for Liberation War Affairs said that about 10,000 names of those whose names were published in the Civil Gazette between 2002 and 2010 have been omitted in the screening. Verification and selection process is underway regarding the new inclusion of heroic freedom fighters and cancellation of the names of the accused persons.
Replying to a question from Noakhali-3 MP Mamunur Rashid Kiran, the minister said the government has decided to give state honors to the families of about 1,700 members of the Indian Armed Forces for their contribution to the liberation war. As part of this, 13 families have been honored. The rest of the crests of honor have portraits of monuments made of precious metal and silver, which have been preserved in security custody. Which has been kept in a safe vault at Bangladesh Bank. When the coronavirus situation becomes normal, the crest will be delivered to the recipient's family.