Muktijudho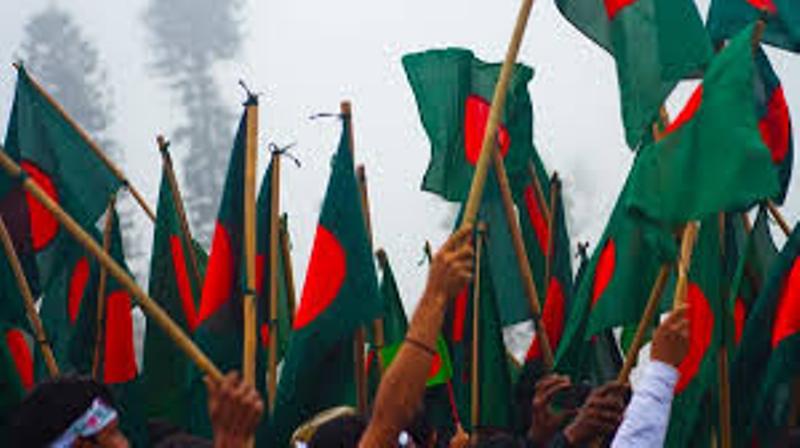 Collected
50 Freedom Fighters to tour nation with national flag
Dhaka, January 4: To mark the golden jubilee of independence, 50 heroic freedom fighters will travel around the country with national flags. After touring 64 districts, they will return to Dhaka on December 16 and hand over the flag to the new generation of delegates.
Liberation War Affairs Minister AKM Mozammel Haque made the remarks after the first meeting of the cabinet committee formed to celebrate the golden jubilee of independence on Sunday (January 3).
The meeting was held at the Ministry of Liberation War Affairs. A cabinet committee was formed on December 14 with nine ministers and state ministers convened by the Liberation War Affairs Minister.
After the meeting, the minister said, "We will celebrate the golden jubilee from March 26 to December 16. Bangabandhu's birth centenary could not be observed properly due to coronavirus. That is why the government has extended the year of Mujib till December 16 next year. For this, we will coordinate many programs of Mujib Barsho with the golden jubilee. '
He added that a sub-committee headed by Information Minister Hasan Mahmud, one headed by Education Minister Dipu Moni for the logo and one headed by State Minister for ICT Junaid Ahmed Palak have been formed for the Golden Jubilee theme song election. The website will be selected by February 21, the logo by February and the theme song by January.
Secretary of the Ministry of Liberation War Affairs Tapan Kanti Ghosh presented the proposed outline of the year-long program to celebrate the golden jubilee at the meeting.
In this regard, Mozammel Haque said, "The members of the cabinet committee have given many new suggestions. They will be compiled and presented at the next meeting. It will be finalised with the consent of the Prime Minister and her instructions, before the final program is announced."
Three types of books on the Liberation War are being considered. There are plans to print one type of book for primary level students, one type for sixth to tenth grade students and another type for college and university students and make them available to children free of cost.
Besides, a short film on the context of the liberation war and the torture and oppression of Pakistanis during the Liberation War will be disseminated in the villages and in the markets.
Besides, a letter signed by the Prime Minister will be sent to every living heroic freedom fighter on the golden jubilee of independence.
Special scarves, T-shirts, caps, sari and shawls will be given to the heroic freedom fighters. There will be a mobile film exhibition based on the Liberation War. There will be a gathering of heroic freedom fighters at the upazila level and a grand gathering of heroic freedom fighters centrally.