Muktijudho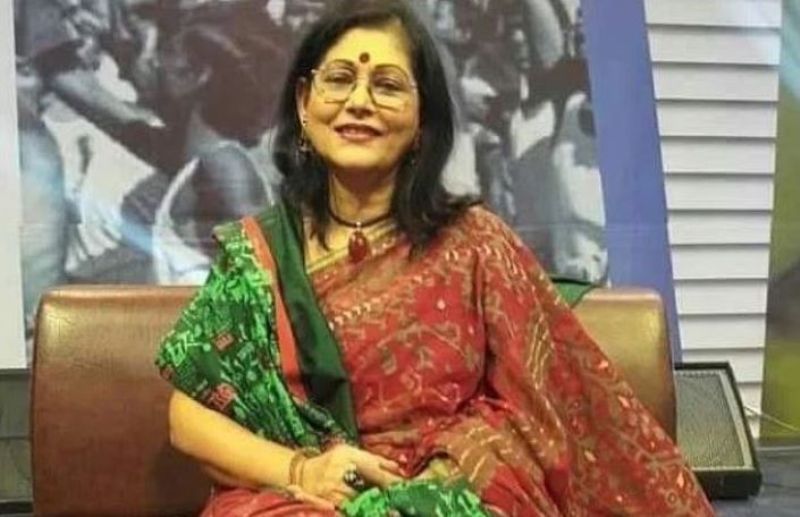 Collected
Artiste and heroic freedom fighter Bulbul Mohalanobish is no more
Dhaka, July 14: Bulbul Mohalanobish, spokesperson of Swadhin Bangla Betar Kendra, is no more. After a long illness, she breathed his last on Friday morning. The news of her death was confirmed by her close relative actress Jayita Mohalanobish.
Bulbul Mohalanobish was multifaceted. She gained fame as a poet and writer, musician, dramatist and reciter. She used to host various programs on art, literature and culture on television-radio-stage. She was suffering from various diseases for a long time.
Timir Nandi, another artist of Swadhin Bangla Betar Kendra, said that late artiste's son live in America. Everything will be finalized by talking to him. May be after two days. For now, the body has been kept in the freezer of a private hospital in the capital.
Her demise has cast a shadow of mourning in the cultural arena. Many colleagues and well-wishers mourned her passing on social media.
Artiste and organizer Bulbul Mohalanobish was born on March 10, 1953 in Bikrampur. She graduated and completed her Masters from Dhaka University. She has been teaching at home and abroad for a long time.
On December 16, 1971, the song 'Bijay Nishan Udache Oi' was broadcast from Swadhin Bangla Betar Kendra in Ballyganj, Kolkata. One of the artistes who gave voice to the timeless song at the historical moment of Bengali victory is the this heroic freedom fighter. After independence, she was a bright representative of the cultural arena of Bangladesh, above all a leading figure of the country's cultural movement.
Nazrul Geeti artiste Bulbul served as the Vice President of Nazrul Sangeet Shilpi Parishad, General Secretary, Rabindra Academy. She also performed important duties in many cultural and social organizations, including National Poetry Council, Kachikachhar Mela, Udichi, Sector Commanders Forum, Swadhin Bangla Betar Kendra Shilpi Parishad.
Prime Minister Sheikh Hasina has expressed deep grief and sorrow over the death of renowned artiste, vocal warrior of Swadhin Bangla Betar Kendra. She also mentioned the eternal departure of this talented artist as an irreparable loss to the cultural world.
In his condolence message, the Prime Minister prayed for peace of the departed soul and expressed his deepest condolences to the bereaved family members.