Muktijudho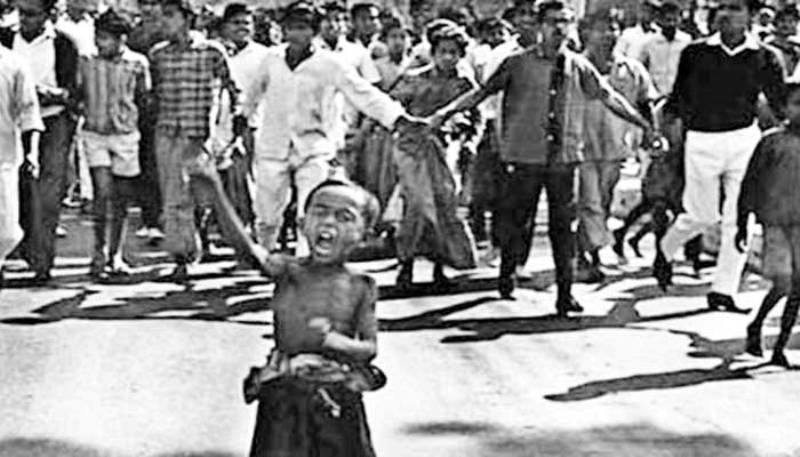 File photo
Bangladesh observes Mass Uprising Day
Own Correspondent, Dhaka, January 24: Today, Monday, is the historic day of the Mass Uprising of 1969, one of the major milestones of the Bengali nation's freedom movement.
The Mass Uprising took place in the context of the six-point National Liberation Certificate and later the 11-point programme given by the student community for the oppressed people who wanted freedom. On the occasion of the day, President Md. Abdul Hamid and Prime Minister Sheikh Hasina gave separate messages.
In his message, the President called upon all to play their role in building a prosperous Bangladesh inspired by the spirit of mass uprising of 1969. Mentioning that this day has been commemorated in the history of our liberation struggle and freedom movement as the day of mass uprising, he paid deep homage to the memory of those who were martyred in the freedom movement of the country.
Prime Minister, in her message, called upon the people to build a developed, prosperous and peaceful modern Bangladesh by building the golden Bangladesh of the dream of Father of the Nation Bangabandhu Sheikh Mujibur Rahman. She said the mass uprising of 1969 was a significant chapter in the history of Bangladesh. We have achieved the great freedom through armed liberation war following the language movement of 1952, the Bengali liberation charter's six points, the subsequent 11 points and the continuation of the Mass Uprising of 1969. We got an independent-sovereign nation Bangladesh.
This unprecedented mass uprising took place on 24th January with the spontaneous participation of people from all levels in Dhaka through mourning on 21st, 22nd and 23rd January after the martyrdom of Shaheed Asad, the hero of the historic 20th January 1969's uprising. Along the path of this mass uprising, the Bengali nation achieved great independence through a sanguinary armed liberation war.
On this day in 1969, Kishore Matiur and Rustam, two ninth standard students of Nabakumar Institute, along with a few others were martyred on the highway in front of the Secretariat in Dhaka. Protesters broke the walls of the secretariat and set it on fire. Protesters set fire to the houses of Ayub Monaim clique brokers, ministers, MPs and their mouthpieces in the then Daily Pakistan and Pakistan Observer. The people changed the name of Ayub Gate to Asad Gate. Various socio-cultural and political organizations have undertaken detailed programmes on the occasion of the day.