Muktijudho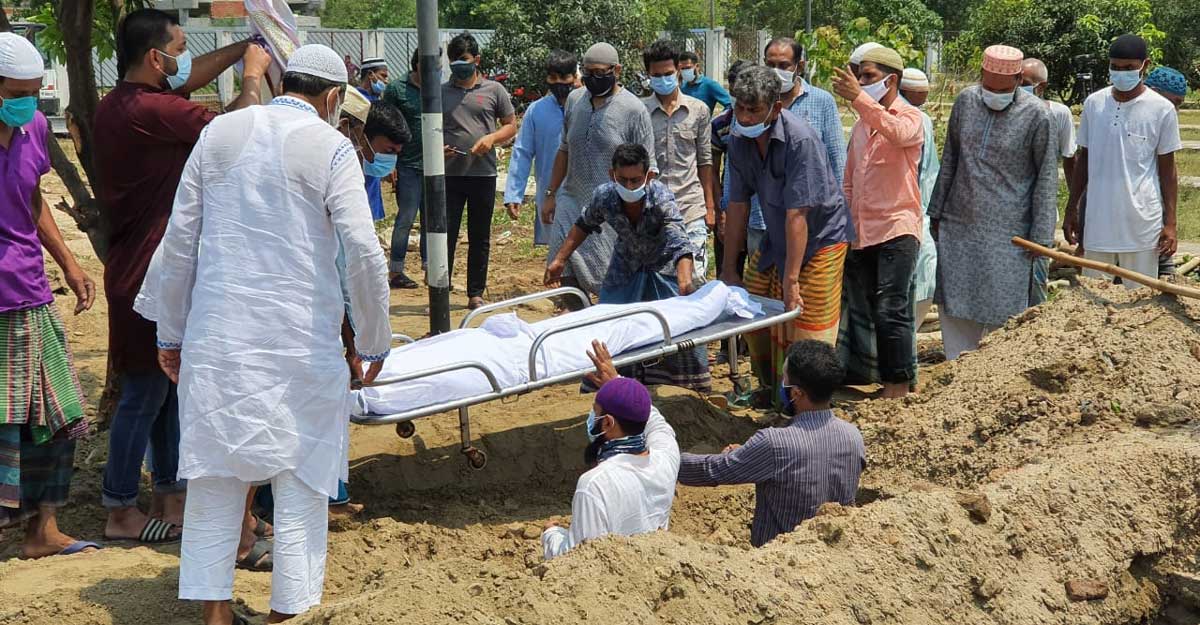 File Picture
Bangladesh witnesses 153 deaths due to COVID-19
Dhaka, July 4, 2021: 153 more people have died in the last 24 hours due to the epidemic coronavirus (Covid-19) in the country, which is the highest in a single day.�
At this time 6 thousand 81 new patients have been identified. The total number of infected patients is 9 lakh 44 thousand 918 people.
On Sunday (July 4), Additional Director (Administration) of the Department of Health, Prof. A press release signed by Nasima Sultana said that 29,315 samples were collected and 29,069 samples were tested in 803 public and private laboratories at the same time. The total number of sample tests stood at 6 lakh 23 thousand 560. Compared to the sample test, the detection rate is 26.99 percent. Compared to the total test, the detection rate is 14.05 percent.
4,796 people have recovered in the last 24 hours. The number of patients who recovered with this is 6 lakh 33 thousand 698 people. The recovery rate in 24 hours is 7.25 percent.
The dead included 97 males and 57 females. 9 of them died at home. 3 people have been brought to the hospital dead. The rest died at the hospital.
Of the 153 people who died, 3 were in their twenties, 11 in their thirties, 24 in their forties, 45 in their fifties and 60 in their sixties.
According to the division, 48 people died in Dhaka, 15 in Chittagong, 12 in Rajshahi, 51 in Khulna, 3 in Barisal, 2 in Sylhet, 15 in Rangpur and 9 in Mymensingh.
On March 8 last year, the first 3 people in the country were diagnosed with coronavirus. Ten days later, on March 17, the first person to be infected with the virus died in the country.