Muktijudho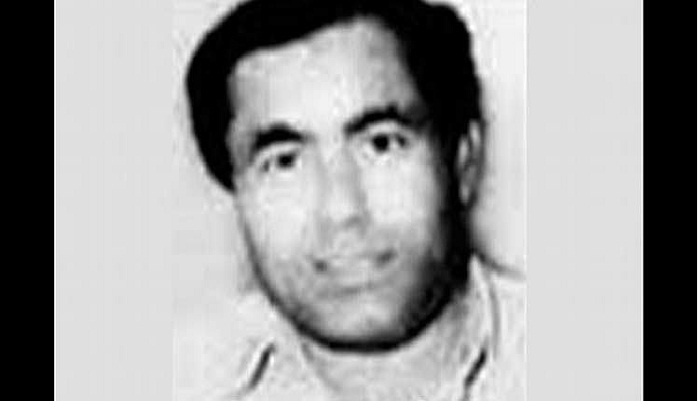 File Picture
Certificates of 52 freedom fighters including Bangabandhu's killer were canceled
Own correspondent, Dhaka, 10 January 2021: The certificates of 52 freedom fighters including the murderer Risaldar (dismissed) Mosleh Uddin Khan of Father of the Nation Bangabandhu Sheikh Mujibur Rahman have been canceled.
Their certificate was revoked and the gazette was issued on January 5. Earlier, the Ministry of Liberation War Affairs issued a notification to cancel the gazette as per the recommendation of the 70th meeting of the National Freedom Fighters Council (Jamuka).
On 15 August 1975, Bangabandhu and his family were brutally killed by members of the army. At present, four murderers convicted of killing Bangabandhu are fleeing to different countries of the world. Mosleh Uddin is one of them. He took direct part in the assassination of Bangabandhu. Mosleh Uddin has been arrested in India - such news was published in various media a few months ago. However, its authenticity has not been confirmed yet. At the meeting of Jamuka on 19 November, it was recommended to cancel the freedom fighter's certificate of Mosleh Uddin. Besides, fake certificates of 51 more freedom fighters were canceled.
Mosleh Uddin's village home is in Duttergaon village of Shibpur in Narsingdi. His father's name was Abdul Haq Khan. Mosleh Uddin's Army Gazette No. 643.
Among those whose certificates have been canceled are: Abul Fazal of Narsingdi Sadar (Gazette-3652, Certificate-M-17515), Md. Joynal (Gazette-3659, Sanad-M-17514), late Golam Mostafa of Karimganj in Kishoreganj (Gazette-1832), Abdul Quader of Kaliganj in Gazipur (Army Gazette-1818, Sanad-64655), Md. Altaf Hossain (Gazette-1528), Md. Comilla Chauddagram. Wahidur Rahman (Gazette-5956) and the late Md. Abdul Malek (Gazette-698), Ruhul Amin (Gazette-244) of Ukhia, Cox's Bazar, Dr. A Gaffar Mia war wounded (Lal Muktibarta No. 106060054), Md. Sariakandi of Bogra. Samad Ali (Gazette-2972, Sanad-199975), Chand Mohammad (Gazette-62) of Baraigram upazila of Natore, Md. Osman Ali (Gazette-628), Md. Zakir Hossain (Gazette-628), a. Quader Mollah (Gazette-72), a. Rahman (Gazette-601), a. Jabbar (Gazette-603), Sardar Md. Bayet Reza (Gazette-613, Charter-72644), Md. Shamsul Haque (Gazette-741), deceased Sirajul Islam (Gazette-63), Md. A. Gafur Khan (Gazette-64), Md. Shafi Uddin (Gazette-612), Md. Nazim Uddin (Gazette-75), Md. A. Rob (Gazette-584), Md. Jamaat Ali (Gazette-659), Md. A. Samad (Gazette-75), Md. Afzal Hossain (Gazette-6), Md. A. Awal (Gazette-548), Md. Rafiqul Islam (Gazette-6), deceased Anshar Ali (Gazette-693), deceased Nurul Islam (Gazette-696), Md. Ishwardi of Pabna. Tariqul Islam (Gazette-1046) said Pabna Sadar. Nasir Uddin (Gazette-325) etc.