Muktijudho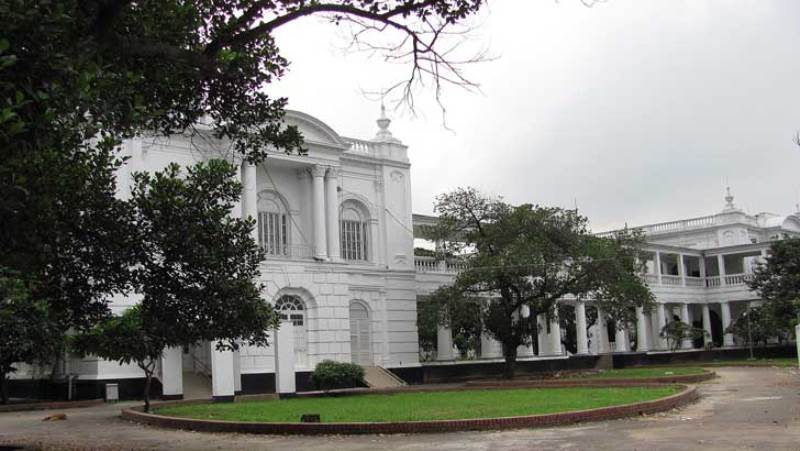 File photo
Crimes against humanity: Verdict against 5 Trishal men today
Dhaka, February 20: The International Criminal Tribunal will announce the verdict against five people of Mymensingh's Trishal in the case of crimes against humanity during the Liberation War.
The verdict will be announced by a three-member judicial panel headed by the chairman of the tribunal, Justice Md. Shahinur Islam. One of the accused in this case was the Member of Parliament of Jatiya Party (JPA) from Mymensingh-7 (Trishal) Constituency MA Hannan. He died in prison.
Prosecutors Sultan Mahmud Simon, Rezia Sultana Chaman, and Tapas Kanti Bal were present at the hearing in the tribunal. Lawyers Abdus Sobhan Tarafdar, Mizanul Islam and Gazi MH Tamim were for the accused.
On May 19, 2015, Rahima Khatun, wife of martyred freedom fighter commander Abdur Rahman, filed the case against three people including MP Hannan for crimes against humanity. Jamaat leaders Fakhruzzaman and Golam Rabbani were made accused in the case, apart from the then Member of Parliament of Jatiya Party MA Hannan. Later, the involvement of five more people was found in the investigation, and a total of eight people were charged in this case.
In this case, on December 11, 2016, the tribunal took into account the formal complaint against MP Hannan and eight people. The court ordered the trial of this case to begin on May 27, 2019. After the trial, the tribunal waited for the verdict on November 23, 2022. The eight accused are MA Hannan, MA Hannan's son Rafiq Sajjad, Dr. Khandaker Gholam Sabbir Ahmad, Mizanur Rahman Mintu, Md. Hormuz Ali, Fakhruzzaman, Abdus Sattar and Khandaker Gholam Rabbani.
Meanwhile, MA Hannan and his son Rafiq Sajjad and another accused Mizanur Rahman Montu died while incarcerated.
Among the remaining five accused, Dr. Khandkar Golam Sabbir Ahmad, Hormuz Ali and Abdus Sattar are currently in jail. Fakhruzzaman and Khandaker Golam Rabbani are absconding. The official indictment charged them with six crimes against humanity: murder, genocide, rape, detention, kidnapping, torture, disappearance, looting and arson.
It is alleged that they committed the crimes in Trishal upazila from April 21 to December 10 during the liberation war.