Muktijudho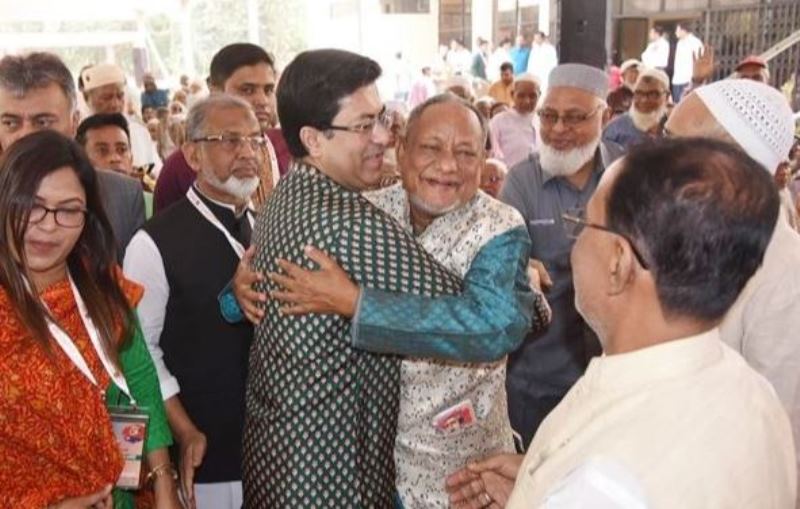 Photo: Collected
DSCC felicitates brave freedom fighters
Dhaka, March 20: About 1,246 brave freedom fighters and family members of martyrs living in the Dhaka South City Corporation (DSCC) area have been felicitated by the DSCC.
They were felicitated in a programme titled 'Bir Muktijoddha Sambardhana-2023' at Mahanagar Natyamancha in the capital's Gulistan on Saturday. Amir Hossain Amu, a member of Bangladesh Awami League's advisory council, was present as the chief guest at the event under the chairmanship of DSCC Mayor Barrister Sheikh Fazle Noor Taposh.
Amir Hossain Amu said on the occasion that 18 crore people have food security today because Sheikh Hasina is alive. Because he is alive, when the whole world was under threat during the coronavirus, Bangladesh stood up. He gave vaccines to crores of people of the country free of charge. While the economic recession has engulfed the world, Bangladesh is still standing on a strong footing economically. Therefore, the freedom fighters will jump for Sheikh Hasina in the next election also for the sake of the country.
Meanwhile, Barrister Sheikh Fazle Noor Taposh said in an emotional voice that when he went near the freedom fighters, he got near his father Sheikh Fazlul Haque Moni, who was killed on August 15, 1975.
The students and trainees of South City Corporation's Music Education Center and artist Rafiqul Alam of Swadhin Bangla Betar Center performed music at the felicitation programme.
Awami League presidium member Mofazzal Hossain Chowdhury Maya Bir Bikram, Advocate Kamrul Islam, Dhaka Metropolitan South Awami League President Bir Muktijoddha Abu Ahmed Mannafi, General Secretary Md. Humayun Kabir, Dhaka-5 Constituency Member of Parliament Kazi Monirul Islam Manu, Dhaka-10 Constituency. Member of Parliament Shafiul Islam Mohiuddin, Member of Parliament for Reserved Constituency Jinnatul Bakiya, Dhaka Metropolitan South Awami League Secretary of Freedom Fighters Affairs Mozammel Hossain Helal and others gave speeches.