Muktijudho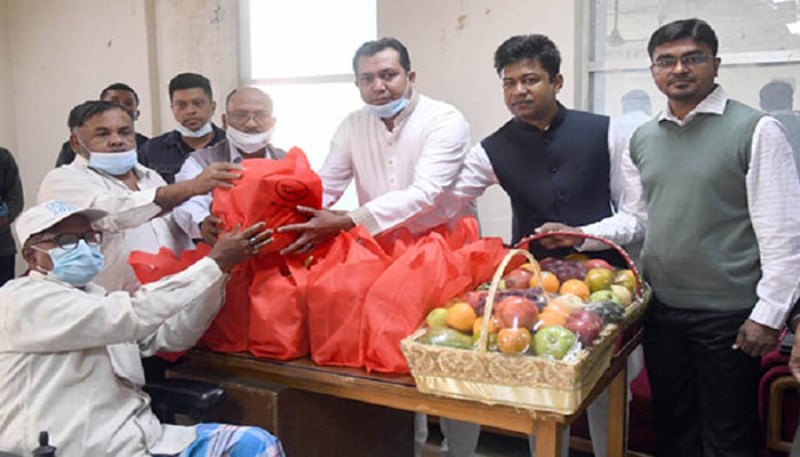 Collected
Eid: Prime Minister Hasina sends gifts to heroic freedom fighters
Dhaka, July 22: Prime Minister Sheikh Hasina has sent gifts to the families of war-wounded and martyred freedom fighters. On the occasion of Eid-ul-Azha, she sent fruits and sweets to the heroic freedom fighters living at the War Wounded Freedom Rehabilitation Center (Freedom Fighter Tower-1) on Ghaznabi Road in Mohammadpur on Wednesday (July 21).
On behalf of the Prime Minister, the gifts were delivered by Assistant Private Secretary to the Prime Minister Gazi Hafizur Rahman Liku, Deputy Press Secretary Hasan Zahid Tushar and Assistant Press Secretary ABM Sarwar-e-Alam Sarkar.
Members of the family of the heroic freedom fighter praised the leadership of Prime Minister Sheikh Hasina.
They hoped that the Awami League government led by Sheikh Hasina would ensure coronavirus vaccine for all the people of the country.