Muktijudho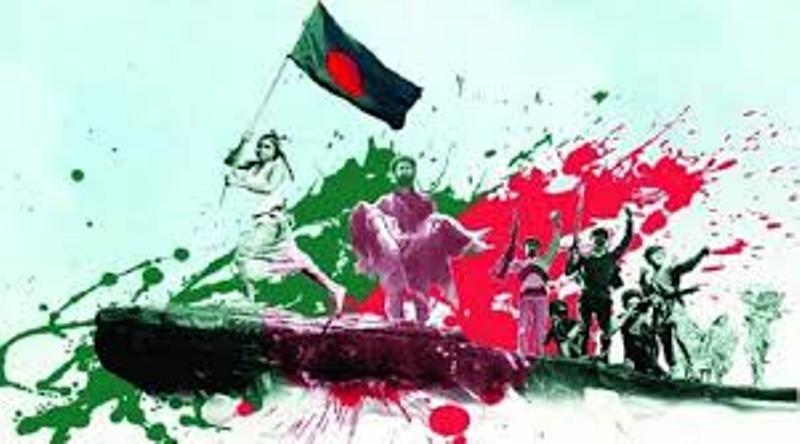 Fiery month of independence March begins today
Own Correspondent, Dhaka, March 1: The fiery month of independence March starts today. March is the month of logical consequences for Bengalis.
The greatest event in the long political history of Bangladesh is the great liberation war of 1971. Through this historic event of the armed struggle for independence, the socio-political dream of the Bengali nation for thousands of years was fulfilled.
The political conflict that intensified in 1971 had started many years ago. Then came the Language Movement of 1952, the education movement of 1966 and the Mass Uprising of 1969, which touched the dreamy logical outcome of the Bengalis in March, 1971, which is nurtured in the depths of the heart of every Bengali.
This March, Bengalis bid farewell to Pakistan. On the night of March 25, Pakistani soldiers with cannons, mortars and rifles suddenly attacked the innocent Bengalis who were sleeping that time.
Just before his arrest, Bangabandhu sent his message to the people of Bengal, saying, "This is perhaps my last message for you. From today Bangladesh is an independent country. Wherever you are, wherever you are, whatever you have in your hands, build up your resistance against the occupying army till the last breath. The fighting will continue until the last soldier of the occupying Pakistanis is expelled from Bangladesh and a final victory is achieved."
The Bengali nation followed this instruction of Bangabandhu to the letter. The context of Bangabandhu's declaration of independence on March 26 started from the first day of March. On the same day, President Yahya announced the adjournment of the National Assembly. The President's announcement was broadcast simultaneously on all the centers of Radio Pakistan at 1:05 pm.
According to an earlier announcement, the National Assembly was scheduled to convene in Dhaka on March 3. With this announcement, it was clear that the country was once again moving towards a tougher military system and there was a deeper preparation going on inside by tightening martial law.
While the news of the adjournment of the National Assembly was being broadcast on the radio at noon, a series of international cricket matches between Pakistan and the World XI was being played at the Dhaka Stadium. That's why cricket fans at the ground were the first to hear Yahya's announcement on the radio.
Thousands of spectators at the stadium reacted as soon as they heard the news on the radio. They chanted 'Joy Bangla', and chasing the West Pakistani players and took to the streets in procession.