Muktijudho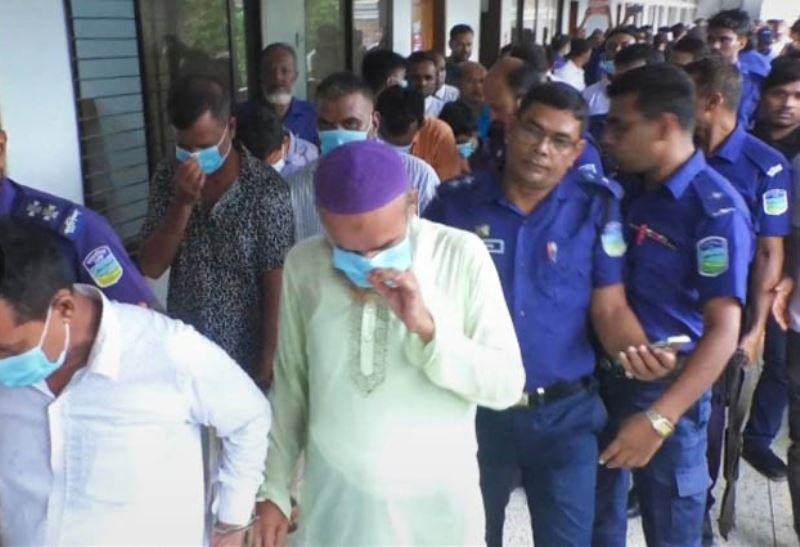 Photo: Collected
Freedom fighter Matin's murder: 6 awarded death penalty, 2 get life sentence
Dhaka, August 4: The court sentenced six people to death and two to life imprisonment in the case of the murder of the brave freedom fighter Abdul Matin Master in Mymensingh's Trishal. At the same time each of those sentenced to death was fined Tk 50,000 and the two sentenced to life imprisonment were sentenced to three months' imprisonment without paying a fine of Tk 20,000.
Judge Sabrina Ali of the Second Additional Sessions Judge Court of Mymensingh announced the verdict on Thursday afternoon. Those sentenced to death are Mubarak Hossain of Khagatipara area of Trishal upazila, Tofazzal Hossain of Mokshpur Jamtli area, Rubel, Salim, Sohag and Md. Idris of Narayanpur area. Mofazzal Hossain and Dulal Uddin of the same upazila were sentenced to life imprisonment.
According to the details of the case, Abdul Matin, a brave freedom fighter of Jamtoli village of Trishal Upazila, was killed on June 3, 2018, for protesting land grabbing. He was the president of Ward No. 8 Awami League of Mathbari Union of Upazila and assistant teacher of Khagati Jamtali Madrasa. The day after the incident, the victim's son Mahmudul Hasan filed a murder case at Trishal police station accusing unknown persons. After the investigation, the police filed a charge sheet against the eight people in the court. Later, after the testimony of 25 people in the court, the judge announced this verdict today. In the judgement, the judge mentioned that by killing the brave freedom fighter, the accused have damaged and tarnished the entire nation.
Mahmudul Hasan Mamun, the plaintiff in the case and the son of the slain freedom fighter, expressed his satisfaction with this verdict.
He said, "My father was killed for protesting the land grab in the area. After that, the defendants have done various activities to obstruct the trial. Yet we finally got justice through this verdict. We expected death sentence for all the accused, but we are satisfied with the verdict and grateful to all concerned."