Muktijudho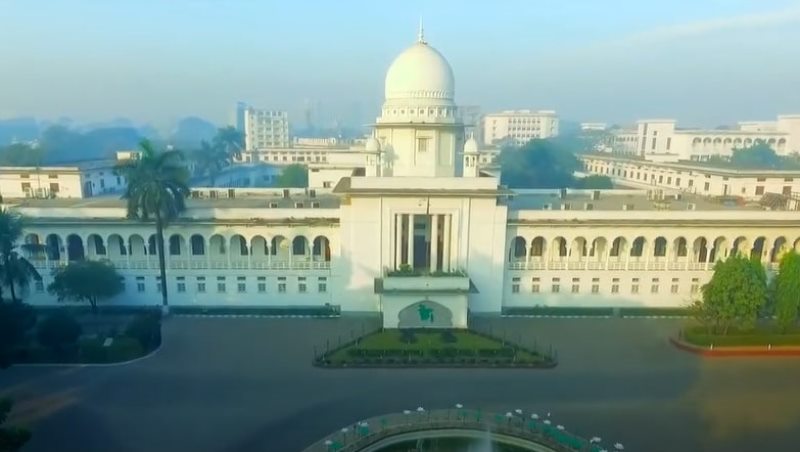 Screengrab from YouTube
Freedom fighter wrongfully sacked to get all dues, benefits after 40-year wait
Dhaka, June 28: A valiant freedom fighter who was wrongfully sacked from the Department of Agricultural Extension (DAE) in 1982, was on Monday finally acquitted, nearly 10 years after he filed a writ with the High Court for his rights.
A six-member Appellate Division virtual bench headed by Chief Justice Syed Mahmud Hossain, dismissed a state plea seeking review of its order that had upheld a High Court order, declaring the then military court's sentence out of legal jurisdiction and instructed the department to pay Md Obaidul Alam Akon his dues.
Following the court order, Akon's lawyer Prabir Niyogi told the media, "The concerned authorities will now have to pay Akon his due salary and other benefits associated with his previous position from 1982, the year when he lost his job, till the date of his retirement."
The 68-year-old Akon said he did not expect a result in his lifetime.
According to reports, the freedom fighter was sacked by a military court in 1982.
It was alleged that Akon had received Tk2.50 more for selling five packets of jute seeds, from a farmer.
"They filed a false case against me and the military court after a brief hearing, fined Tk1,000, and jailed me for two months. Later, the DAE also sacked me for the crime I never committed," Akon was quoted as saying by the Dhaka Tribune.
In 2012, he filed a writ with the High Court which.
In 2017, the court declared the military court's sentence illegal and out of legal jurisdiction and also instructed the DAE to pay Akon his dues.
DAE appealed with the Supreme Court and the Appellate Division on March 8, 2020, however, the High Court order remained.
The department later filed the review plea, which the court dismissed on Monday.