Muktijudho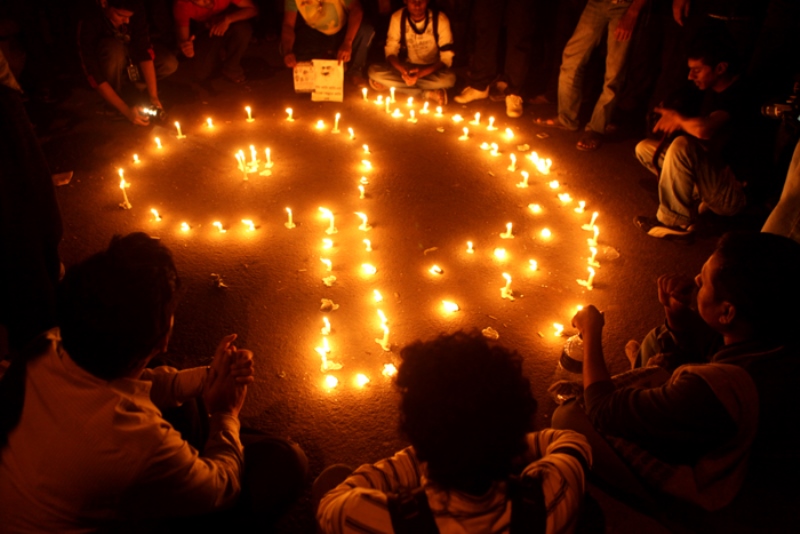 Photo: Wikimedia Commons/Kabir Hossain
Genocide Day today
Dhaka, March 25: Today is 25 March, Genocide Day. At the end of this day in 1971, a terrible night came in the life of the Bengali nation. At midnight on this day, the barbaric Pakistani invasion forces armed with sophisticated weapons attacked the unarmed Bengalis all over the country, including the capital Dhaka, with the heinous aim of silencing the voice of the Bengali nation forever, according to their pre-planned Operation Searchlight blueprint.
Various programmes have been taken at the national level to observe the day with due dignity. On this occasion, a symbolic 'black out' will be observed across the country from 10:30 pm to 10:31 pm tonight.
Addresses have been delivered by the President and Prime Minister on the occasion and special obituaries have been published in newspapers.
A discussion meeting on Genocide Day was held today at 9:30 am in the Liberation War Museum auditorium. Apart from this, musical plays and cultural programmes related to genocide and liberation war have been organized across the country. Rare photographs and documentaries on the genocide will be circulated in the minipolls of all city corporations including Dhaka. Special prayers will be held in all mosques of the country except Johor and prayers at convenient times in other religious places of worship to seek forgiveness of the souls of those killed on the night of March 25, 1971.
On March 25, 1971, the Pakistani invasion forces started the genocide in an attempt to wipe out the aspirations of Bengalis for independence. Then came the independence of Bangladesh through nine months of armed war. Operation Searchlight was the name of Operation Searchlight, which was carried out by the Pakistani military to wipe out the Bengali nation on the night of March 25, 1971.
Two Pakistani military officers, Major General Khadim Hussain Raja and Major General Rao Farman Ali, made the guidelines for this operation. No written record of instructions was kept. The whole order of mass killing was communicated orally to the formation commander or the concerned persons. Much later, in 2012, Major General Khadim Hussain Raza published his autobiography titled 'A Stranger in My Own Country'. In his autobiography, published by Oxford University Press, some information about Operation Searchlight is revealed for the first time.