Muktijudho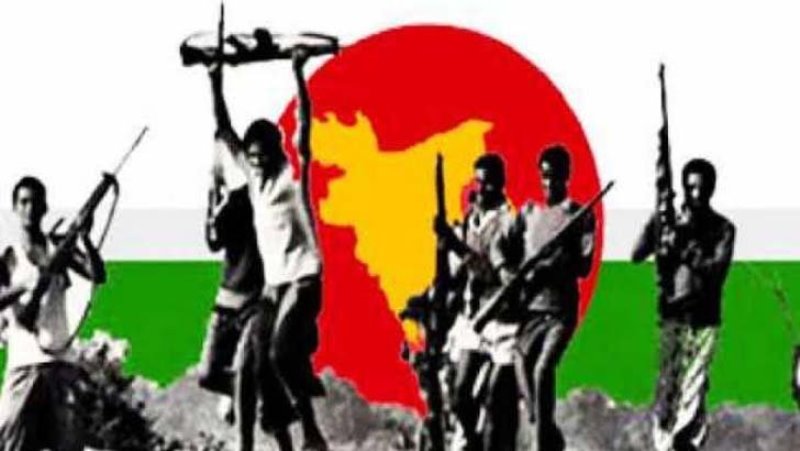 Collected
Government announces "Liberation War Award"
Dhaka, August 10: The government has introduced the 'Liberation War Award' in recognition of the important contribution of individuals and organizations or organizations in the great Liberation War, preservation of the memory of the Liberation War and development of consciousness. The Ministry of Liberation War Affairs has made 'Liberation War Award Policy-2021' to give this medal. A notification of the policy has been issued, according to a press release issued by the Ministry of Liberation War Affairs on Monday (August 9).
According to the policy, 'Liberation War Award' will be given in seven categories.
These are: -The role of organization in the freedom struggle and Liberation War, Direct participation in the Liberation War and heroic role, Implementation of post-independence Liberation War consciousness, Liberation War / independence literature, Liberation War based films / documentaries / drama production / cultural activities, Liberation War and independence research, and Liberation War memory preservation. Medals will be awarded. Besides, the award will be conferred in any other case specified by the government.
The policy states that the 'Liberation War Award' will be officially awarded on December 15 every year. The recipients will be given a medal made of 25 grams of 18 carat gold, a replica of the medal and taka two lakh.
Eligibility for the medal states that the person nominated for the medal at the individual level must be a citizen of Bangladesh. This medal can also be given to foreign nationals who have made significant contribution in the great Liberation War. For the medal, importance will be given to the achievement and contribution of the overall life of the person.
In the case of non-governmental organizations, there must be a government-recognized organization or a wartime or post-war well-known organization. They have to be unique in playing a leading role in the implementation of the spirit of the liberation war. In the case of government offices, agencies or institutions, the ministry / division, departments, agencies or institutions under the ministry department that have directly contributed to the development of the consciousness of the liberation war will be considered.
The policy further states that any person or institution convicted of anti-state activities / criminal offenses or bankrupt shall not be considered for the award. Once awarded, the person or organization will not be considered for the same medal again in the next 10 years. This medal will not be given to any person or organization who is against the spirit of liberation war.
The Ministry of Liberation War Affairs will invite nominations for the Liberation War Medal. The policy states that if a nomination is called, it will be widely reported through print and electronic media.