Muktijudho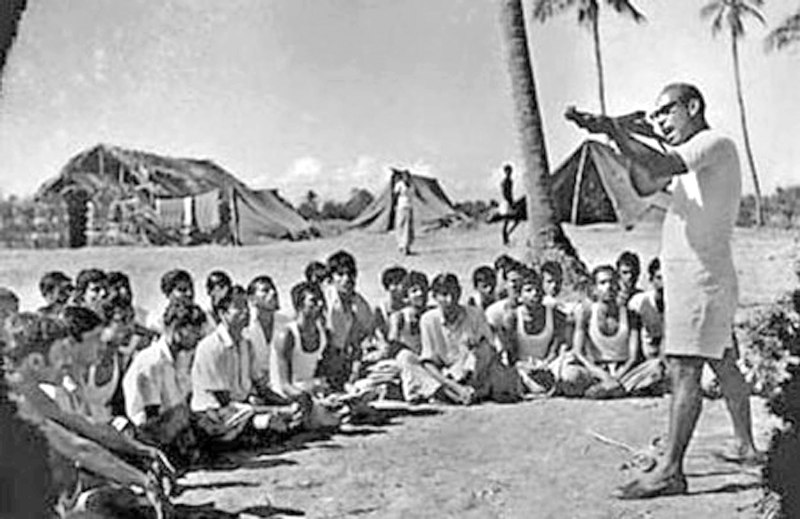 Collected
Govt. to preserve all places of direct battle with Pakistan army during Liberation War
Own representative, Dhaka, 18 December: The places where the freedom fighters fought directly with the Pakistani aggressors are being preserved. This was stated by the Minister for Liberation War Affairs AKM Mozammel Haque at a function organized on the occasion of the birth centenary and golden jubilee of Father of the Nation Bangabandhu Sheikh Mujibur Rahman on Thursday (December 16) evening.
The event was organized at the South Plaza of the Jatiya Sangsad Bhaban under the theme 'Mahabijayer Mahanayak'.
AKM Mozammel Haque said, "When the Pakistanis refused to recognize our mother tongue Bengali as the state language, Bangabandhu Sheikh Mujibur Rahman roared against it. He gave a good start to independence by establishing Chhatra League. Later, raised the Language Movement, Student Movement and above all the Six-Point Demand. Then the ruling party of Pakistan filed a conspiracy case as 'Agartala conspiracy' to hang Bangabandhu. As a result, the people roared and brought Bangabandhu out of the jail through the Mass Uprising."
The minister said the Awami League, led by Bangabandhu, won a landslide victory in the 1970 elections. However, the Pakistani military junta government delayed handing over power to the Bengalis. Then, on March 7, 1971, Bangabandhu said in his historic speech, "Even if I do not give orders, you will confront the enemy with whatever you have." People of all walks of life in Bengal, our youth society risked their lives to participate in the great liberation war and liberate the country. On 16 December 1971, the Pakistani forces bowed down and surrendered.
"We sincerely thank the brave people of India and the government of India," he added. "They cooperated with weapons and training. We are even more grateful that the Allied forces were taken back to India within three months of Bangabandhu's directive."