Muktijudho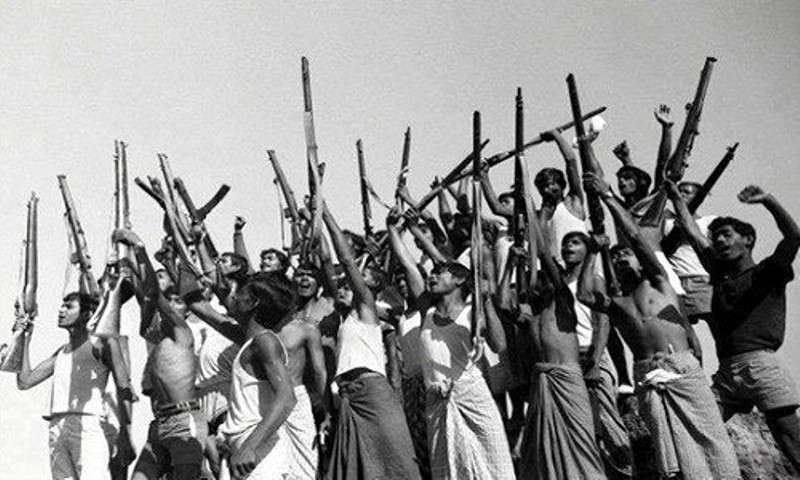 Collected
I can't answer lies about Liberation War because we don't have books: Minister
Dhaka, January 1: Stating that some people are lying about the liberation war as 'India-Pakistan war', Liberation War Affairs Minister AQM Mozammel Haque said, "I cannot answer this lie due to lack of documents and written books."
"The world may not know what happened," the minister said at the unveiling ceremony of the research book 'Nou Juddho Ekattar' in the conference room of the Ministry of Liberation War Affairs on Thursday (December 31).
"Our misfortune is that some people try to call the war of liberation an Indo-Pakistani war," he said. "The brains of the Islamist countries have been washed in such a way that they think we have done nothing, India came and defeated Pakistan and made our country independent. I can't give a written answer to this lie."
The Liberation War Affairs Minister said, "Because we don't have those documents, because we don't have written books, the world doesn't know what happened."
"I had a quarrel with a Turkish minister for half an hour. He said, 'you have broken Pakistan', I could not control any longer. There have been clashes at different embassies at different times. One of their allegations is that we have destroyed Islam. Now they are singing the tune that we have heard for 23 years."
The recording of the story of the Liberation war titled 'Birer Konthe Bir Gantha' will start in the next two-three months, said the Liberation War Affairs Minister. Through this, those who fought on the battlefield of 1971, how they went to that war, what they did in the war, what they saw their comrades do - will be recited.
The Liberation War Affairs Minister said, "I would like to say that- with due respect to the writers- the existing history is like a blind person spotting an elephant. They don't show the complete picture. In ost cases, it's based on one person's bravery."
The Minister said that one of the best operations in the history of naval warfare was the 'Operation Jackpot' of 1971. The naval commandos of Bengal sank 26 Pakistani ships in a simultaneous operation in different ports with the help of Akashvani's song signal. The film will be made to showcase its glorious history to the world.