Muktijudho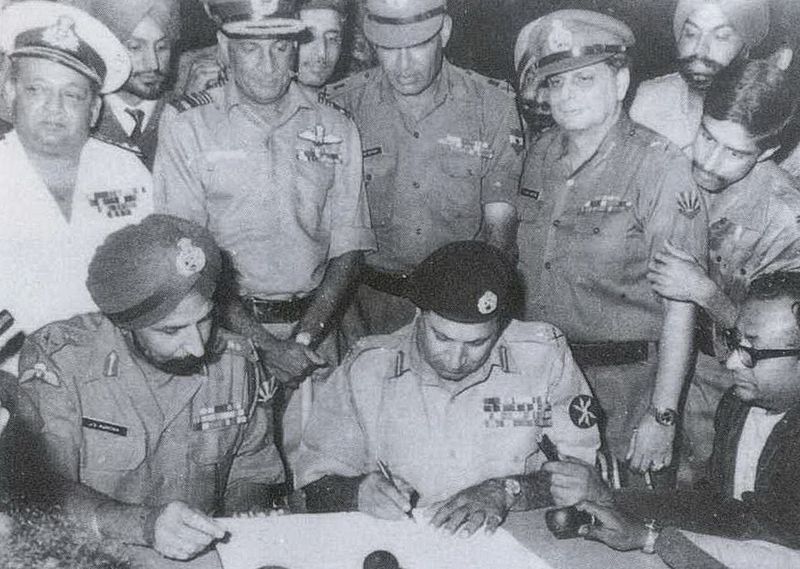 Indian Navy/Wikipedia
India to declassify Liberation War files
Delhi, June 15: Fifty years after the historic War of Liberation, that helped a land shed the tag of East Pakistan and led to the birth of Bangladesh, the Indian government has decided to declassify all documents pertaining to the freedom struggle.
The matter was decided during a high level Indian Defence Ministry meeting at the South Block on June 12 in Delhi. India said it will publish all documents related to its participation in wars, 25 years after the event ends.
And in the case of wars that are more than twenty-five years old (such as 1971), archive experts will scrutinize them and after compiling the history of that war, all documents will be stored in the National Archives of India, according to reports.
The meeting was presided over by Indian Defence Minister Rajnath Singh, who gave his approval to the proposal.
Top Indian defence expert Rahul Bedi told the Bengali Tribune that files of all wars apart from the India-China war of 62 would be made available under the said proposal.
"The liberation war of Bangladesh is considered as a milestone in the history of this subcontinent. It can be assumed that many unknown aspects of that war will be revealed as a result," Bedi said.
It is believed that India won't be making the files of the Indo-China war of 62 public as the nation's tragic defeat to China is considered to be one of the most humiliating chapters in the history of independent India.
On the other hand, the 71 war of Liberation or Muktijuddho, as it is popularly known in Bangladesh, is a glorious chapter in India's history.
If the documents are made public, will it reveal anything new? Well, there are several questions that many have asked- without getting an answer- for years.
Some of them are:-
What kind of strategy did the then Army Chief General Sam Manekshaw ('Sam Bahadur') devise for the war or what kind of instructions were he sending to his subordinates?
What was the plan behind training the Mukti Bahini and providing arms?
What was the contribution of Jagjit Singh Aurora, the head of the Eastern Frontier in Calcutta, in the planning of the war?
There is a lot of controversy about the role of another Indian General JFR Jacob in forcing the Pakistani army to surrender - but what is the real truth?
What is the real secret behind the destruction of Pakistani submarine PNS Ghazi in the Bay of Bengal?
What did the army think about the withdrawal of Indian troops from the soil of independent Bangladesh after the war? What were their views on the repatriation of Pakistani prisoners of war?
And many more such things, the obvious answer of which is still not very well known.