Muktijudho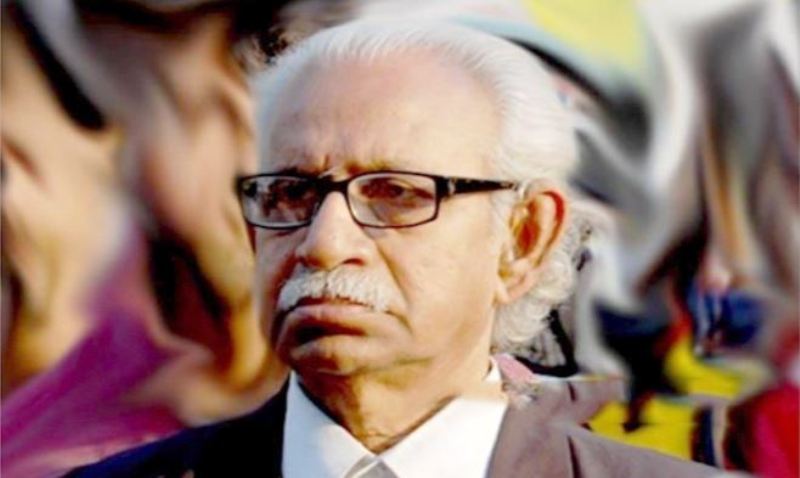 Collected
Language warrior and heroic freedom fighter Ranesh Maitra is no more
Dhaka, September 26: Veteran journalist and columnist Ranesh Maitra, language warrior, brave freedom fighter, recipient of Ekushey Medal, recipient of Bashundhara Media Award for special contribution to sub-urban journalism, has passed away. He died on Monday (September 26) at 3:47 am while undergoing treatment in a hospital in Dhaka.
Saikat Afroz Asad, General Secretary of Pabna Press Club said that his son has left for Bangladesh from Australia. After his arrival, the last rites will be done at the family's discretion.
He was born on October 4, 1933 in Nahata village of Rajshahi district. His ancestral residence Bhulbaria of Santhia upazila of Pabna district. His father Ramesh Chandra was a primary school teacher. Ranesh Maitra used to pay for his education by teaching kids since he was in the seventh standard.
Taking lessons from his life struggle, Ranesh Maitra agitated and struggled for the helpless, exploited and deprived people of the country. He passed matriculation from GCI School, Pabna in 1950, IA from Edward College, Pabna in 1955 and BA in 1959.
His journalistic career began in 1951 with the weekly newspaper Naobelal published in Sylhet. After three years of journalism in Daily Satya Yuga published from Calcutta, he joined Daily News in 1955. He served as Pabna Correspondent in Daily Morning News in 1961 and Daily Observer from 1967 to 1992. After joining The New Nation sub-urban editor in 1992, he worked as Pabna correspondent of The Daily Star from 1993 to 2000. Later, he voluntarily retired as a freelance journalist and gained wide fame across the country by writing columns in the top newspapers of the country.
In 2018, he was awarded the Ekushey Padak, the second highest civilian award given by the Government of the People's Republic of Bangladesh, for his contribution to journalism.
He was jailed many times for taking part in the language movement, paying tribute to the language martyrs and protesting against the Pakistani regime . After being released from jail in 1955, he joined the Awami League. He also served as one of the organizers of the liberation war in 1971.