Muktijudho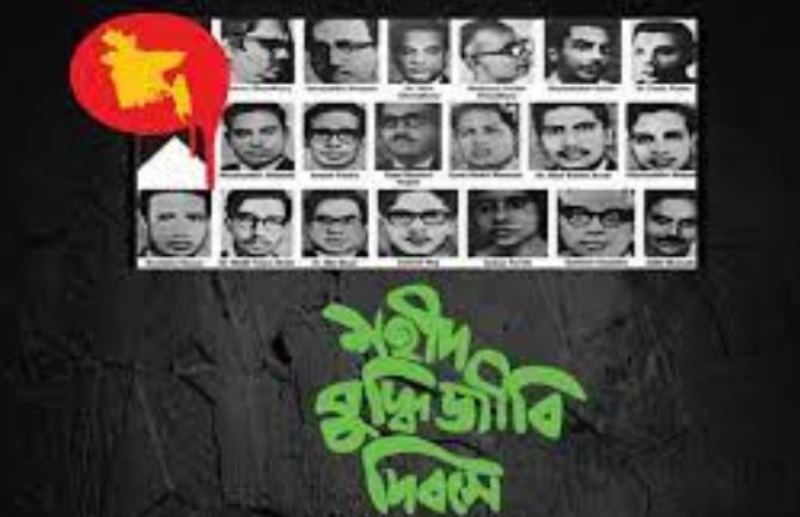 Martyred Intellectuals Day today
Dhaka, December 14: Today (December 14) is Martyred Intellectuals Day.
On this day in 1971, the occupying Pakistani forces and their henchmen Razakars, Al-Badr, and Al-Shams killed the best intellectuals of Bengal. Just two days after the killing of the intellectuals, on December 16, the barbaric Pakistani forces led by General Niazi surrendered and Bangladesh emerged as an independent country.
A national programme has been taken to observe Martyred Intellectuals Day-2022 with due dignity.
The President and Prime Minister delivered messages on the occasion of the day. Special articles and pamphlets have been published in newspapers on this day. Discussion meetings will be held at all district and upazila levels of the country. Bangladesh Betar, Bangladesh Television, and other private TV channels will broadcast special programs highlighting the significance of the day. All mosques, temples, churches, pagodas, and other places of worship will offer special prayers and prayers on the occasion of the day.
Among the three million martyrs in 1971, the selective killing of intellectuals bears special significance. They were martyred as part of a far-reaching plan. The invading Pakistani forces, knowing that their defeat was imminent, made this plan to kill intellectuals to demoralize the Bengali nation.
Many feel that disaster is imminent, that defeat is imminent - that's when they execute intellectual plans. Enlisted intellectuals were blindfolded and killed. They planned to darken the future of independent Bangladesh in this way.
During the war of liberation, with the help of this Pakistani native henchman Al-Badr, teachers, journalists, doctors, cultural workers were kidnapped from Dhaka University campus and other places. Later they were killed in Rayerbazar and Mirpur with excruciating pain. These two places are now preserved as slaughterhouses.
Between December 10 and 14, in the last days of the liberation war, Al-Badr forces captured many more intellectuals and killed them in Rayerbazar slaughterhouse and Mirpur cemetery after torture at Al-Badr base established in Mohammadpur Physical Training Institute.