Muktijudho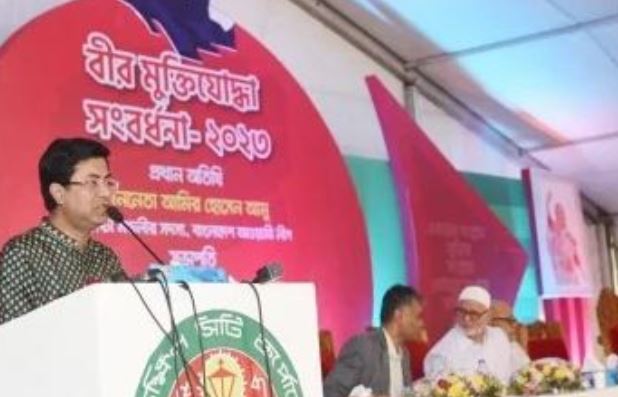 File Picture
Mayor Taps announced municipal tax waiver for brave freedom fighters
Dhaka, 19 March 2023 : Mayor of Dhaka South City Corporation (DSCC) Sheikh Fazle Noor Tapas has announced municipal tax waiver for brave freedom fighters.
He announced this in the president's speech at the 'Bir Muktijoddha Sambardhana-2023' program organized by Dhaka South City Corporation at Mahanagar Natyamanch on Saturday.
Bangladesh Awami League Advisory Council member Amir Hossain Amu was present as the chief guest in the event.
This reception was given to 1 thousand 246 brave freedom fighters and family members of martyrs living in the area under Dhaka South City Corporation.
Stating that he will use his power to the maximum extent possible in waiving the municipal tax of the brave freedom fighters, Sheikh Tapas said that as Prime Minister Sheikh Hasina has been honoring the brave freedom fighters, she has also arranged for their residence.
He said, to speed up the efforts of the Prime Minister, all the residences and houses of the heroic freedom fighters in the Dhaka South City Corporation area, the issue of municipal tax (holding tax) - I will say this as the son of a heroic freedom fighter, as much power as a mayor has under the law. By exercising its full power, I will waive the city tax of the brave freedom fighters as much as I can.