Muktijudho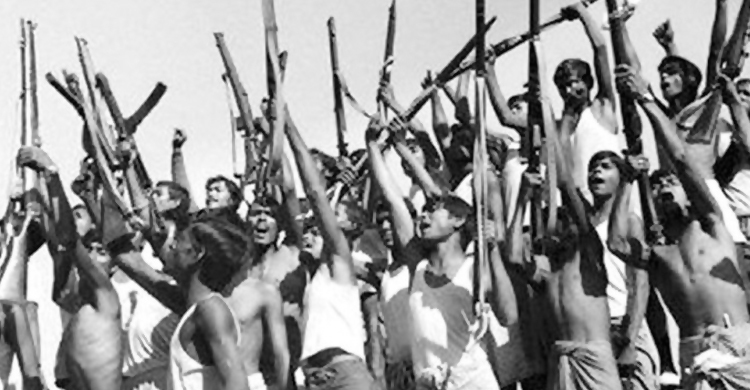 File Picture
Muktijuddho: Main list to be released on Mar 26
Own representative, Dhaka, 10 January 2021: The final list of freedom fighters will be published on 26 March.
If there are any issues under investigation, they will be left out. Later, if they are considered as freedom fighters, their names will be added to the list. This was stated by Liberation War Affairs Minister AQM Mozammel Haque while inaugurating the newly constructed three-storey building of Kalakair Government Primary School No. 37 in Kalakair area of ​​Gazipur metropolis on Saturday afternoon.
He said the list of freedom fighters would be published in the first week of February and given 30 days. It will be seen whether anyone has any objection in this regard. If there is no objection, I will publish the final draft of the draft by February 28. The final list will be released on March 26. He added that the Kalakair Government Primary School in Ward 13 of Gazipur City Corporation was in a dilapidated condition. It has been turned into a three-storey building with Summit funding. We will now upgrade this primary school to higher secondary level. Others like Summit should also work for the development of the locals.
Summit Gazipur-2 Power and Ace Alliance Power Managing Director Engineer. Mozammel Hossain said the new three-storey building has been constructed on 0.8 acres of land at a cost of Tk 5.56 crore with the funding and overall management of Summit Group.
The school previously had four classrooms of 304 square feet. Now there are ten classrooms of 540 square feet. Rooms have been set aside for science labs and computer labs. A library has been created. The school has built a boundary wall for the entire school, including a restroom for parents, two teachers' rooms and a meeting room.
Summit is the largest organization in the infrastructure sector in Bangladesh and the country's largest power producer in the private sector. The country's hospitality industry, fiber optics, telecommunication towers, high-tech parks, closure management, fuel oil in various sectors, including the Summit business.