Muktijudho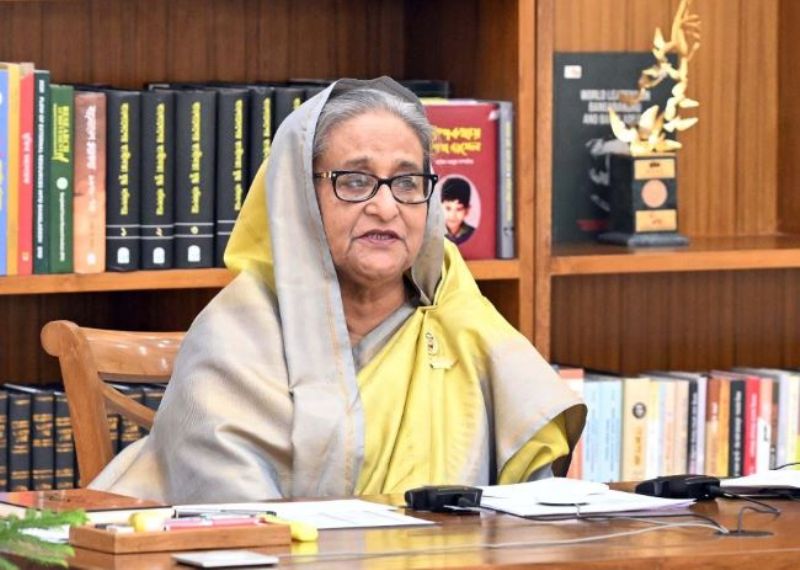 PID
No freedom fighter will lead a non-human life: PM Hasina
Dhaka, February 16: Prime Minister Sheikh Hasina expressed a firm commitment and said that no freedom fighter will lead an inhumane life while Awami League is in power.
She said this while inaugurating the handover of the keys of 5,000 houses to freedom fighters in five districts of the country on Wednesday.
She instructed the concerned authorities to find out the undiscovered slaughterhouses across the country and preserve them in order to show the true history of Bangladesh to the young generation whose sacrifices Bangladesh has gained independence from. Besides, he urged the countrymen to be alert so that no one else's paw falls on this Bangladesh again.
The Prime Minister said, "A freedom fighter will beg or drive a rickshaw or lead a subhuman life, at least this can never happen when I am the daughter of the Father of the Nation in power."
Prime Minister Sheikh Hasina virtually attended the ceremony of handing over the keys of 'Veer Nibas', a house built for indigent veteran freedom fighters through video conference from her official residence Ganabhaban.
The Ministry of Liberation War organized this program at the Osmani Memorial Auditorium in the capital. Kishoreganj, Gopalganj, Gazipur, Madaripur and Narail districts were associated with it.
Apart from the Awami League government's provision of allowance for freedom fighters, Tk 20,000 has now been made a minimum amount. The Prime Minister said, "It was a shame for us that those who had no houses and were living a subhuman life. So we built houses for the freedom fighters and provided them with various facilities including livelihood and medical transportation."
She said, "The 'Bir Nibas' project is being implemented. I hope that this house will be built for all the remaining freedom fighters. The government is also building houses for the common homeless and landless people."
Sheikh Hasina said, "I am very happy that Bir Nibas is being handed over to 5 thousand freedom fighters today. At present, the work of 17 thousand 660 Bir Nibas is going on at various stages. I hope that the construction of 30 thousand Bir Nibas will be completed within this year. Although the Corona epidemic And because of the Russia-Ukraine war and sanctions, we have to be very calculating."
She reiterated his call to the countrymen to increase food production by bringing every inch of land under cultivation besides resorting to frugality in the use of electricity, water and energy to avoid the impact of global recession.