Muktijudho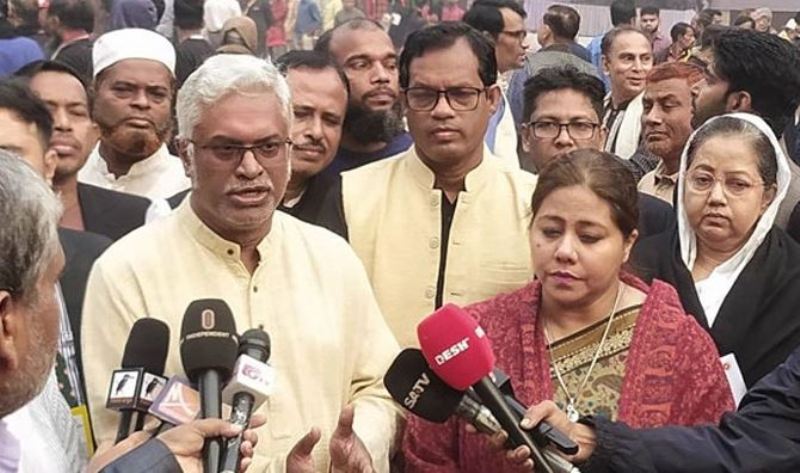 Collected
No list even after 50 years, families of martyred intellectuals' express anger
Dhaka, December 15: At the end of the liberation war, the Pakistani invasion forces targeted and killed the intellectuals of the country. Martyred Intellectuals Day is celebrated on December 14 every year in their memory since independence. Despite the day, there is no national list of martyred intellectuals in the country yet. The family members of the martyred intellectuals have expressed their anger as the list has not been listed even after 50 years.
They said this to the journalists after paying their respects by laying wreaths at the Martyr Intellectuals Memorial in Mirpur of the capital on Wednesday (December 14) morning.
Actress Shami Kaiser, daughter of martyred intellectual Shahidullah Kaiser, said, "Today war crimes have been tried on the soil of Bengal. We are getting to know the true history of the liberation war. It has become possible for Prime Minister Sheikh Hasina. But we have one area of regret, that is the list of martyred intellectuals scattered all over Bangladesh. Not yet. Couldn't make a list of even 50 years of independence. We have repeatedly made demands to the Minister of Liberation War, but there has been no solution."
Asif Munir said, "We could not deliver the martyrs to the required place. But we have December 14 every day. We hope that the state will soon make a complete list of the martyred intellectuals."
On the night of December 14, 1971, the intellectuals of the country were taken away from their homes and killed by the Pakistani army and their henchmen. People of various professions including university teachers, doctors, artists and journalists were in the list of these murders. After the independence of the country, the injured and mutilated bodies of the intellectuals were found in Rayerbazar and Mirpur slaughterhouses. Many bodies have not been identified.