Muktijudho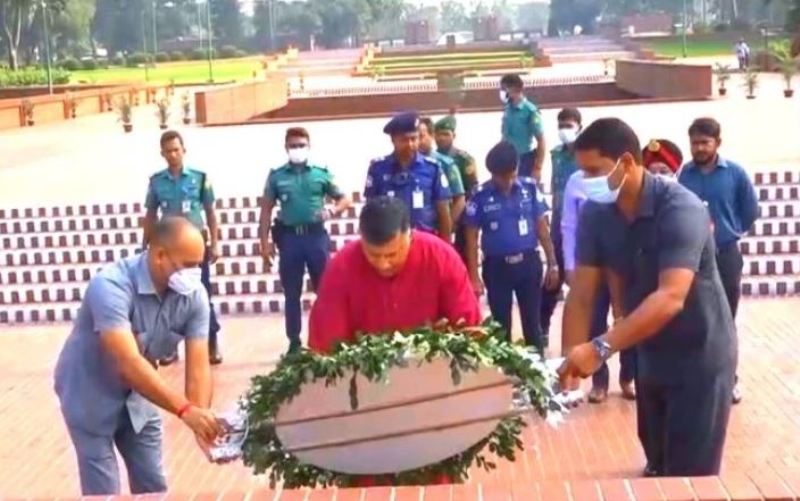 Collected
Outgoing High Commissioner of India pays tribute to martyrs
Dhaka, September 17: Indian High Commissioner Vikram Kumar Doraiswami, on the last day of his tenure in Bangladesh, paid tribute to the martyrs at Savar National Memorial on Saturday morning.
At this time, he said, India has always stood by Bangladesh, standing by the people of Bangladesh. He also said, we want to see the people of Bangladesh happy. We want the development of the people of this country, at the same time we want to see a successful democracy in Bangladesh. Your democracy is your sustainable development.
He said that the government will work for the country and not for any individual. We are not on the side of any person, we are for the country.
Doraiswami said that the friendly relations between Bangladesh and India have improved. This arrest should be maintained. And that's what I want.
Vikram Kumar Doraiswami was appointed as the High Commissioner of India in Dhaka in mid-August 2020.
Incidentally, Doraiswami has completed two years of duty in Bangladesh. Now he will work as India's Ambassador to UK. Meanwhile, Sudhakar Dalela, Deputy Chief of the Indian Mission in the United States, is being appointed in his place in Dhaka.