Muktijudho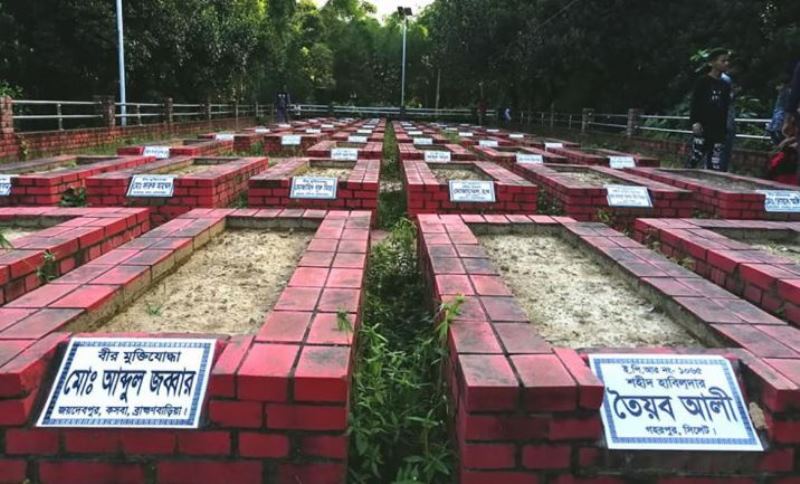 File photo
Parliamentary committee demands punishment of those concerned for neglecting to preserve the tombs of the brave freedom fighters
Own Correspondent, Dhaka, Nov 18: The Parliamentary Committee has expressed anger over the neglect of the preservation of the graves of martyred freedom fighters and other brave freedom fighters. At the same time, it has been recommended to send a show cause notice to the project concerned for neglecting the responsibilities by identifying the defects in the construction of the boundary of the tomb and installing the name plaque. Besides, the committee has given an opinion to take legal disciplinary action against the responsible persons. It is also recommended that the name plaque construction project be modeled on the Commonwealth War Cemetery.
This recommendation was made in the 32nd meeting of the Standing Committee on the Ministry of Liberation War held at Jatiya Sangsad Bhaban on Thursday (November 17).
It is known that almost two and a half years of a three-year project related to the preservation of the burial places of freedom fighters have passed. At this time, the Ministry of Liberation War has been able to complete the preservation of the tombs of only 43 brave freedom fighters. Out of this 114 works have progressed. However, under the project, the tombs of 20,000 brave freedom fighters are to be preserved.
The committee discussed this in the meeting. It reviewed the progress of the implementation of the decisions of the previous meeting. Besides, it was decided to cancel the sub-committee and form a new sub-committee consisting of members of the parliamentary committee after canceling the sub-committee formed to investigate and report on the erasure of the inscriptions on the tombs of the brave freedom fighters and the collapse of the tomb walls in some areas of the country.
At the same time, there was a detailed discussion about the development of the Rajdhani Super Market and the progress of the implementation of the agreement with the Bangladesh Muktijodha Kalyan Trust and the developer organization regarding the Gulistan Shopping Complex.
In the meeting, it was recommended to evict those who are operating shops in violation of the terms of the agreement and illegally filing lawsuits and taking strict legal action.
Upazila Nirbahi officials will monitor the Birnibas construction project titled 'Housing for poor freedom fighters'. At the same time, the committee also expressed the opinion that they will save the visit book.