Muktijudho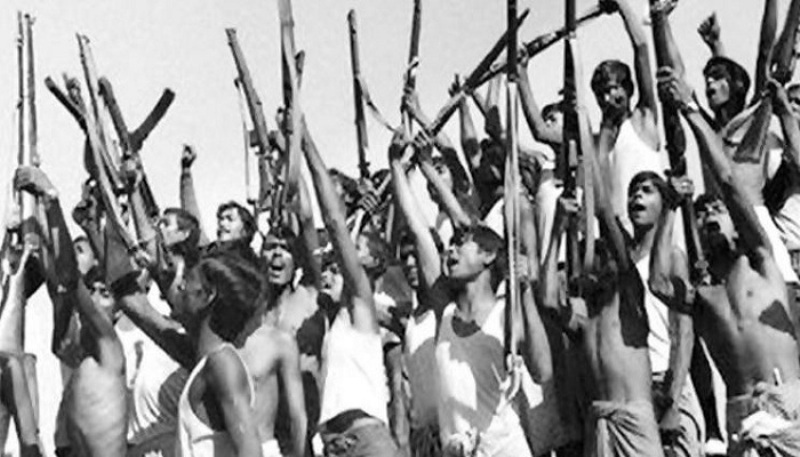 Collected
Parliamentary committee recommends silver medals for freedom fighters
Dhaka, October 11: The parliamentary committee has recommended to give silver medals to all the heroic freedom fighters of the country in recognition of their participation in the great liberation war. The recommendation was made at a meeting of the parliamentary committee on the Ministry of Liberation War Affairs held at the Sangsad Bhaban on Sunday (October 10).
The committee was chaired by Shahjahan Khan and was attended by Liberation War Affairs Minister AQM Mozammel Haque, Razi Uddin Ahmed, Kazi Firoz Rashid and Moslem Uddin Ahmed.
In this regard, the chairman of the committee Shahjahan Khan told reporters, "The government has decided to give smart ID cards to all heroic freedom fighters. We recommend giving ID cards as well as a silver medal in honor of their sacrifice."
A press release issued by the Parliament Secretariat said, "Remembering the contribution of the sons of the nation in the war of independence, it was recommended to give a silver medal to each heroic freedom fighter with his own freedom fighter number."
During the meeting, the parliamentary committee recommended taking special permission from Prime Minister Sheikh Hasina to sell the land of Muktijoddha Welfare Trust to government institutions.
In this regard, Shahjahan Khan said, "There are many properties of the welfare trust. We sell these and recommend a fixed deposit. In order to sell the property at a higher price, I have sent a summary to the Hon'ble Prime Minister and suggested that special permission be sought. I have asked to see if the lands in the heart of the city can be sold to a big company."
In this regard, it was recommended to send a summary to the Prime Minister along with a statement of reasonable price for the purpose of selling the non-essential assets of the Welfare Trust to the Ministry of Finance.
Besides, on the occasion of the 50th anniversary of independence, it was recommended to include a standing committee in the gathering of heroic freedom fighters at district and upazila level. It was recommended to present at the next meeting information on the number of freedom fighters complexes built for the heroic freedom fighters across the country in and out of the cities.