Muktijudho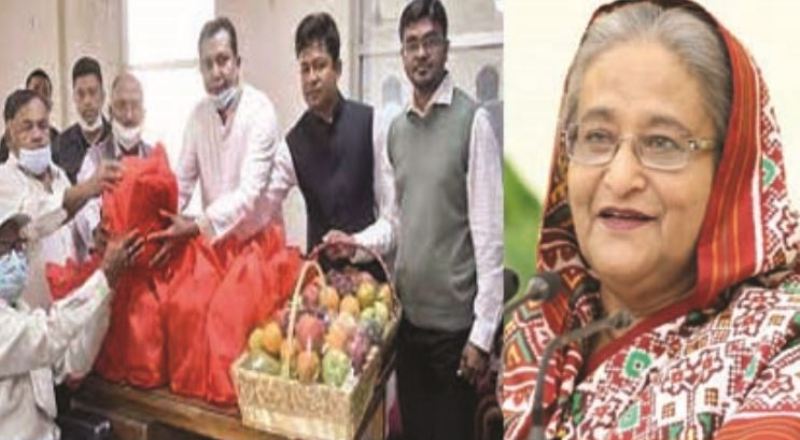 Collected
Prime Minister Hasina sends gifts to freedom fighters on Independence Day
Dhaka, March 26: Prime Minister Sheikh Hasina has greeted the heroic freedom fighters of the country on the occasion of great Independence and National Day. This year, as in the past, she sent fruits, flowers and sweets to the war-wounded freedom fighters and family members of the martyred freedom fighters at the Rehabilitation Center (Muktijoddha Tower-1) in the capital.
Gazi Hafizur Rahman Liku, Assistant Private Secretary to the Prime Minister (APS-2) and ABM Sarwar-e-Alam Sarkar, Assistant Press Secretary delivered the gifts on behalf of the Prime Minister.
A press release issued by the Prime Minister's Press Wing said that the family members of the war-wounded freedom fighters and martyrs expressed their sincere gratitude to the Prime Minister for commemorating them on every national day and festival like Independence Day, Victory Day, Eid and Pohela Boishakh. The freedom fighters expressed satisfaction over the massive development and progress of the country under the leadership of Sheikh Hasina, the eldest daughter of Father of the Nation Bangabandhu Sheikh Mujibur Rahman.
They specifically mentioned that if the Awami League-led government, which believes in the spirit of the great war of liberation, is in power, the freedom fighters and their family members will be well along with the welfare of the people. They expressed their gratitude to the Prime Minister for increasing the allowance and accommodation of the freedom fighters.
The freedom fighters think that under the leadership of Sheikh Hasina, Bangabandhu Sheikh Mujibur Rahman's dream of 'Golden Bangladesh' as ​​a poverty-free, prosperous and self-respecting nation will one day stand tall in the world.
They wished the Prime Minister good health and long life.