Muktijudho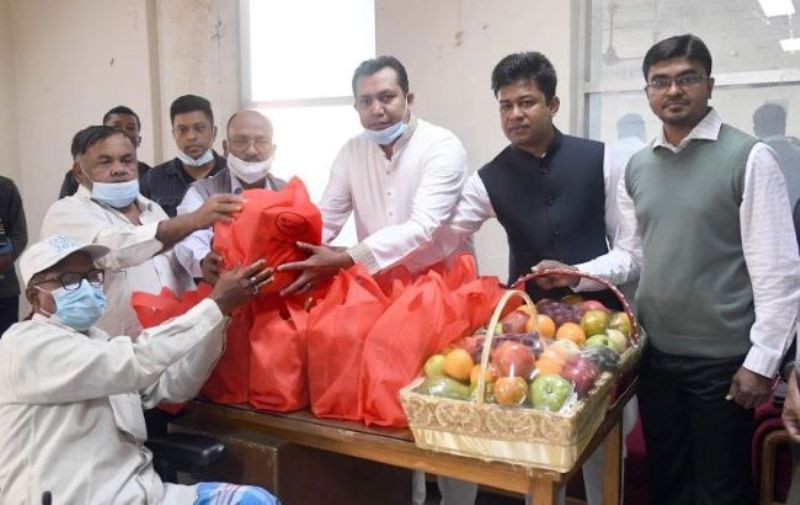 Collected
Prime Minister sends gift to heroic freedom fighters on Eid
Prime Minister Sheikh Hasina has sent gifts to the heroic freedom fighters on the day of Eid. The gift was delivered to the Muktijoddha Complex on Mohammadpur Ghaznabi Road in the capital on Tuesday (May 3) at 9:00 am. On behalf of the Prime Minister, Eid gifts were handed over to the heroic freedom fighters by his Assistant Private Secretary-2 Gazi Hafizur Rahman Liku and Assistant Press Secretary ABM Sarwar-e-Alam Sarkar Jibon.
In all the festivals, the Prime Minister remembers the heroic freedom fighters. Send them various gifts including fruits. This holy Eid-ul-Fitr did not deviate from it.
Members of Border Guard Bangladesh (BGB) and Indian Border Security Force (BSF) exchanged Eid greetings with sweet gifts at Hili border in Dinajpur on the occasion of Eid-ul-Fitr. On Tuesday (May 3) at 10:30 am, they exchanged greetings at the zero line at the checkpost gate of sub-pillar 11 of the 285 main pillars of the border.
Binoy Kumar, Company Commander, 61 BSF Patiram Battalion, India and Bharat Bhushan, Commander, 180 BSF ICP Checkpost, handed over 3 packets of sweets to Mokhlesur Rahman and ICP Checkpost, Commander, BGB Healy ICP Camp.
BGB's Healy ICP checkpost commander Naib Subedar Mokhlesur Rahman said the holy Eid-ul-Fitr was being held on Tuesday. On this occasion, we greeted the BSF with a sweet gift. The BSF also wished us Eid with sweet gifts.
He further said that in order to maintain our friendship, harmony and brotherhood, we are able to carry out our duties at the border. He said the practice had been going on for a long time at the Healy border and would further strengthen the good relations between the two armies.