Muktijudho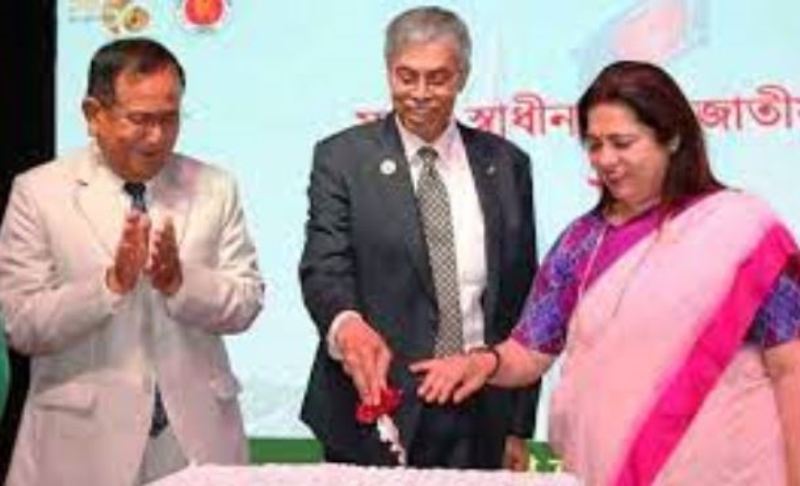 Collected
Reception of heroic freedom fighters at New Delhi Mission
Dhaka, March 30: The New Delhi High Commission of India has given a reception to the heroic freedom fighters, diplomats, eminent persons and journalists on the occasion of the 52nd Independence and National Day of Bangladesh. State Minister for External Affairs of India Dr. Rajkumar Ranjan Singh was the chief guest in the chair of High Commissioner Muhammad Imran on Monday evening.
Speaking on the occasion, Dr. Rajkumar Singh said that the economic progress, peace and stability of Bangladesh is not only safeguarding the interests of the people of Bangladesh, it is also playing an important role in the development of North-East India.
He said India-Bangladesh relations are going through a golden chapter as Indian Prime Minister Narendra Modi and President Ramnath Kobind visited Bangladesh last year to celebrate the birth centenary of Father of the Nation Bangabandhu Sheikh Mujibur Rahman and the golden jubilee of independence.
Paying deep homage to Father of the Nation Bangabandhu Sheikh Mujibur Rahman, he said Bangabandhu was not only the great hero of Bangladesh's independence but also considered a hero in India.
Giving utmost importance to further strengthening the relations between the two countries, he said India is proud to be a partner in the economic progress of Bangladeshis.
Meanwhile, Bangladesh High Commissioner Muhammad Imran said that under the able leadership of Prime Minister Sheikh Hasina, Bangladesh-India relations have reached a golden chapter through a comprehensive partnership in all possible areas of cooperation.
Referring to India's contribution in the liberation war of Bangladesh in 1971, he said the bond of friendship between the two countries has reached new heights year after year. He said people-to-people contacts between Bangladesh and India have multiplied due to improved communication and visa facilitation for both the parties.
At the beginning of the program, on the occasion of the great Independence Day, the national anthem was played to the tune of the musical instrument of the Bangladesh Air Force. Apart from organizing cultural evenings, cakes are also cut on this occasion.
Indian Minister of State for External Affairs Meenakshi Lekhi was the special guest on the occasion. On the occasion of Independence and National Day of Bangladesh, lighting was provided at the residence of Chancery and Bangladesh House, High Commissioner.