Muktijudho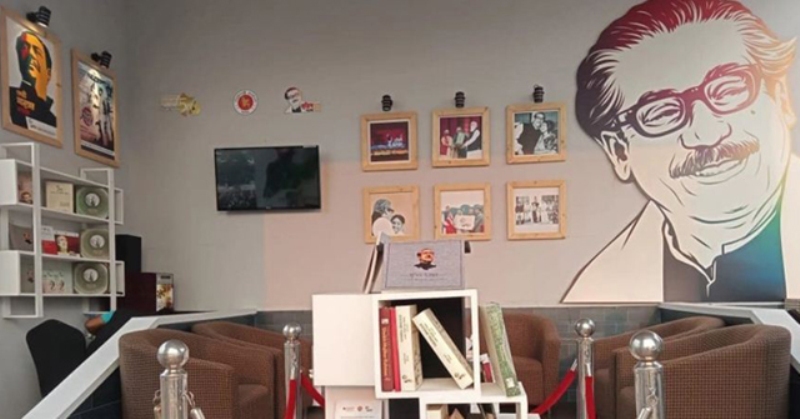 Photo: Collected
Record number of books on Bangabandhu-Liberation War in book fair
Own Correspondent, Dhaka, March 8: Amar Ekushey Book Fair has become the fair of tradition and life of Bangladesh. Over time, as the fair has become a gathering place for writers, readers, publishers and visitors, the area of the fair has been increased.
The book fair, which started in 1984 on the premises of Bangla Academy, has been extended to Suhrawardy Udyan. More books have come to the book fair over the last two years. However, it is seen that the interest of the readers towards buying all kinds of books has decreased. At the same time, as a result of the business thinking of the publishers, the number of books written about Bangabandhu and the Liberation War is increasing, but the number of standard books are not increasing at that rate.
According to the information obtained from the Public Relations Department of Bangla Academy, most of the books written about Bangabandhu were published in 2020. In that year 144 books on Bangabandhu were published, while 152 books were published on the Liberation War.
During the Corona pandemic in 2021, the number of books published on Bangabandhu and the Liberation War were 51 and 84 respectively. So far in 2022 (March 7), there have been 64 books on Bangabandhu and 75 books on Liberation War in the book fair. According to the data, a total of 1,143 books on Bangabandhu and the Liberation War have come to the book fair since 2013.
One hundred and 10 books came in 2019, 91 books in 2018, 97 books in 2017, 101 in 2016, 53 in 2015, 57 in 2014, and 64 books came to the book fair in 2013.
The number of book publications has increased over time. Especially on the birth centenary of Bangabandhu and the golden jubilee of independence, that number has increased several times.
Publishers have not been able to reach the readers of the book properly since the Corona pandemic started in the country in 2020. Although the book fair started late due to Corona, the time has been extended till March 17 as the situation is favourable. The number of readers and visitors is much higher than in a few years. This creates an opportunity for the books to reach the readers.