Muktijudho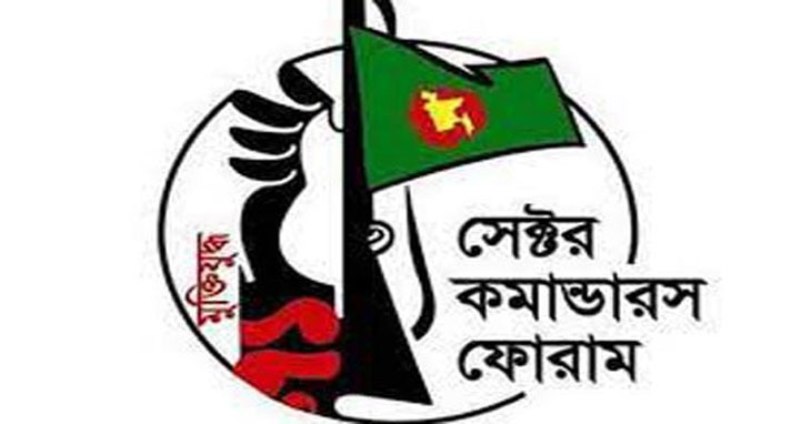 Collected
Sector Commanders Forum demands declaration of 1st December as 'Muktijoddha Day'
Dhaka, December 1: Sector Commanders Forum-Muktijudda 71 demanded to declare 1st December as 'Muktijoddha Day'. In a statement on Tuesday, the executive president of the forum Mohammad Nurul Alam and secretary general journalist, columnist and freedom fighter Harun Habib made this demand.
In a statement, they said, "Many social and political organizations, including the Sector Commanders' Forum, have been observing the day through various programs for many years. The Parliamentary Standing Committee on the Ministry of Liberation War Affairs of the Jatiya Sangsad has submitted a strong recommendation to the concerned ministry to declare the day as Freedom Fighters Day in the month of November 2021. But still no official announcement has been made in this regard.
They said, "We think that the nation of Bangladesh was established through the bloody liberation war of 1971 on the call of the Father of the Nation Bangabandhu Sheikh Mujibur Rahman, there is a rationale for observing a day to commemorate the best children of the nation."
Sector Commanders Forum leaders declared December 1 as Freedom Fighters Day and urged the government to take initiative to observe the day with due dignity.
Meanwhile, it has been informed by the forum that on December 1, the Sector Commanders Forum will observe the Liberation War 71 'Muktijoddha Day'. Centrally in Dhaka and all district, metropolitan and institutional committees will observe the day simultaneously across the country. The program will begin at 9 a.m. with wreath laying at Shikha Chirantan Bedi in Suhrawardy Udyan, Dhaka. Leaders of Central and Dhaka Metropolitan South and North, freedom fighters of all walks of life and new generation people will participate in the forum.
As part of the program, wreaths will be placed on the graves of the brave freedom fighters and prayers will be sought for the salvation of their souls, the notification said.