Muktijudho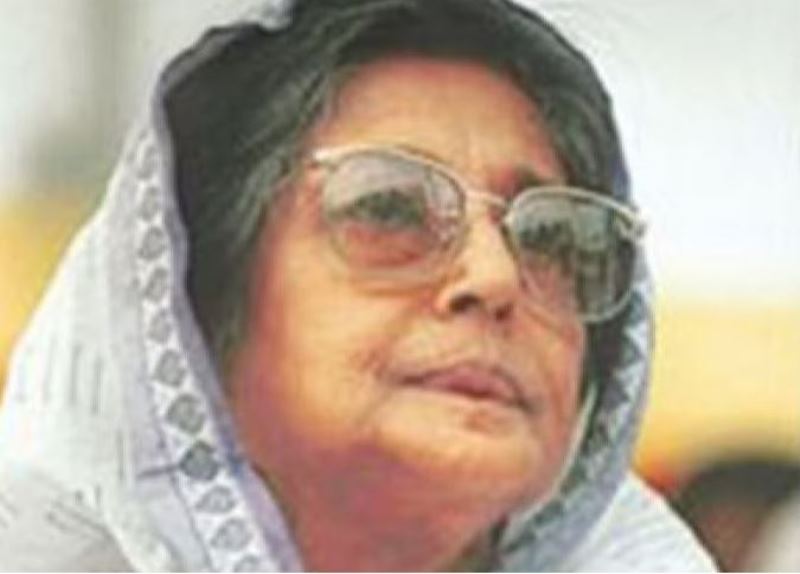 File photo
Shaheed Janani Jahanara Imam's death anniversary observed
Dhaka, June 28: The 29th death anniversary of Shaheed Janani Jahanara Imam was observed with due dignity. She died on March 27, 1994.
Her son Shafi Imam Rumi was martyred in the liberation war of 1971. Besides, her husband Sharif Imam died during the liberation war under the torture of army forces. Her other teenage son, Jami Imam, was also detained and subjected to inhuman torture by the army.
In 1971, this mother who lost her husband and children became the inspiration for the liberation war in post-independence Bangladesh. It was under his leadership that the civil movement started 23 years ago demanding the trial of 71 war criminals and the banning of fundamentalist-communal politics. Today it has reached the threshold of victory after many setbacks. The trial of war criminals has started in Bangladesh. The famous book 'Ekkatterer Dinguli' about her diaries of 1975 reveals the determination and sacrifice of a freedom fighter's mother, which makes her a place of eternal respect among the people of the country.
On December 29, 1991, when Jamaat-e-Islami announced Ghulam Azam as the Amir of their party, public protests started in Bangladesh. As part of the protest, the Khatak Dalal Nirmul Committee was formed on January 19, 1992 under the leadership of Jahanara Imam. He became the convener of that committee.
In addition, the National Coordinating Committee for the implementation of the spirit of the Liberation War and elimination of the killer brokers of 1971 was formed on February 11, consisting of 70 organizations including the anti-spirituality of liberation war, 14 student organizations, major political alliances, workers-farmers-women and cultural alliances. Jahanara Imam was elected as its convener. Under his leadership, this committee conducted the historic trial of Ghulam Azam at Suhrawardy Udyan on March 26, 1992 through a public court.
The Chairman of the People's Court consisting of 12 judges, Shaheed Janani Jahanara declared 10 crimes of Imam Ghulam Azam as punishable by death. After her trial, this movement spread across the country. She formed this movement by enduring the opposition of the then government. During the movement, his cancer worsened. She died in captivity in America.
On June 26, 1994, at 7 pm Bangladesh time, she died at the age of 65 at Sinai Hospital in Detroit, Michigan, USA. She was previously taken to the United States for treatment on April 2 due to illness. Her body was brought to Bangladesh on July 4.