Muktijudho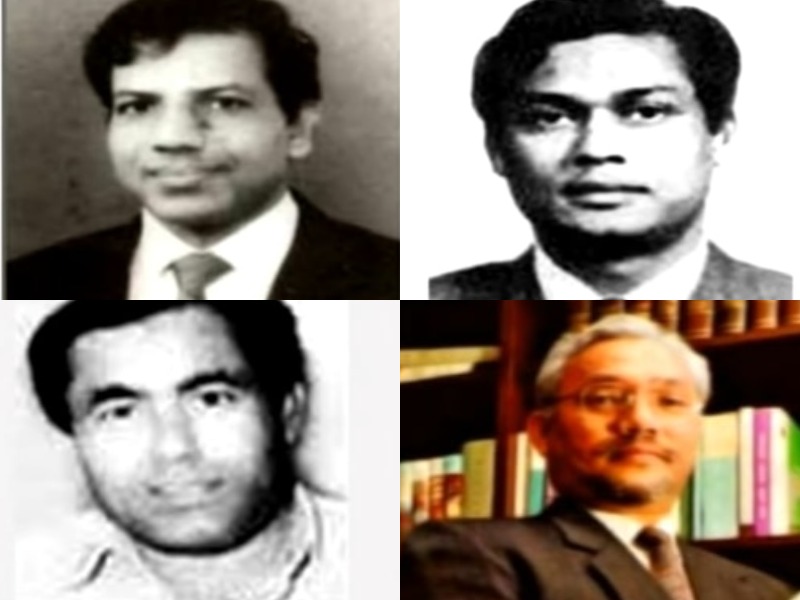 Screengrab from YouTube
State title of 4 Bangabandhu killers cancelled
Dhaka, June 7: The Ministry of Liberation War has issued a notification cancelling the state titles of four Bangabandhu killers. Now it will be published in gazette form.
On Sunday (June 6), a notification was issued by the Ministry of Liberation War Affairs cancelling their titles. Simultaneously it was sent to BG Press for publication in gazette form.
Lieutenant Colonel Shariful Haque Dalim's Bir Uttam (Gazette No. 25), Lieutenant Colonel SHMB Nur Chowdhury's Bir Bikram (Gazette No. 90), Lieutenant AM Rashed Chowdhury's Bir Pratik (Gazette No. 267) and Naik Subeder Moslehuddin Khan's Bir Pratik (Gazette No. 329) has been cancelled.
The circular said that in the light of the decision of the 72nd meeting of the National Freedom Fighters Council, the government cancelled the titles of the four self-confessed killers of Father of the Nation Bangabandhu Sheikh Mujibur Rahman and other martyrs on 15 August 1975.
Earlier on June 2, Liberation War Affairs Minister AQM Mozammel Haque told reporters, "The decision to cancel the state title of Bangabandhu's four assassins has been finalised. If we publish a gazette in this regard, you will get. I don't want to comment further."