Muktijudho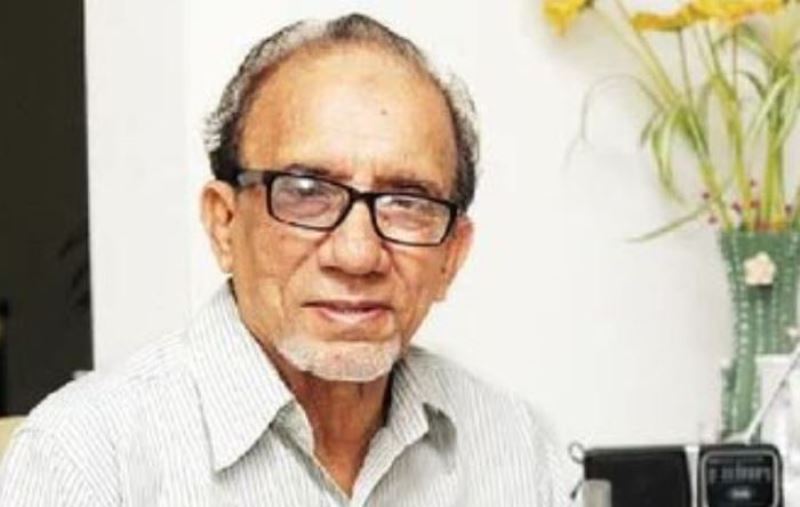 File photo/Collected
Swadhin Bangla Betar Kendra's organizer Ashfakur Rahman Khan passes away
Dhaka, July 15: Ashfakur Rahman Khan, one of the organizers of Swadhin Bangla Betar Kendra, is no more. He breathed his last while undergoing treatment at Square Hospital in the capital on Friday around 8:30 am (Inna lillahi wa inna ilayhi raji'un). He was 81 years old.
Ashfakur Rahman Khan was the program manager of Swadhin Bangla Betar Kendra. After independence Bangladesh Betar was established by his hands. He was one of the witnesses in Bangabandhu's murder trial.
The first funeral of the deceased was held at Baitush Sharaf Mosque in Farmgate area of the capital. After that, the body was taken to Sholshahr in Munshiganj for burial.
Two accomplished personalities of Swadhin Bangla Betar Kendra died in one day. Before this, artist Bulbul Mahalanbeesh died last night. She was suffering from various diseases for a long time.
Prime Minister Sheikh Hasina has expressed deep grief over the death of Ashfakur Rahman Khan. In a condolence message, she said, on March 8, 1971, Ashfaqur Rahman Khan was one of the 8-10 radio workers who ignored the bloody eyes of the Pakistani military junta and broadcast the March 7 speech at the risk of their lives from the then Radio Pakistan Dhaka center.
She said that Ashfakur Rahman risked his life at the beginning of the liberation war and joined Swadhin Bangla Betar Kendra by hiding tapes from Dhaka Betar Kendra. The radio personality was awarded the Freedom Award by the Government of Bangladesh in 2001 for his outstanding contribution to the Great War of Liberation, including his important role in narrating and broadcasting the historic March 7 speech and the independent Bengali Radio Center.
In her condolence message, the Prime Minister said, Bangladesh has lost a gifted son in the death of Ashfakur Rahman Khan. This fearless wordsmith, media personality and great freedom fighter will be remembered forever by his actions.
The Prime Minister prayed for the bereavement of the departed soul and conveyed his deepest condolences to the bereaved family members.