Muktijudho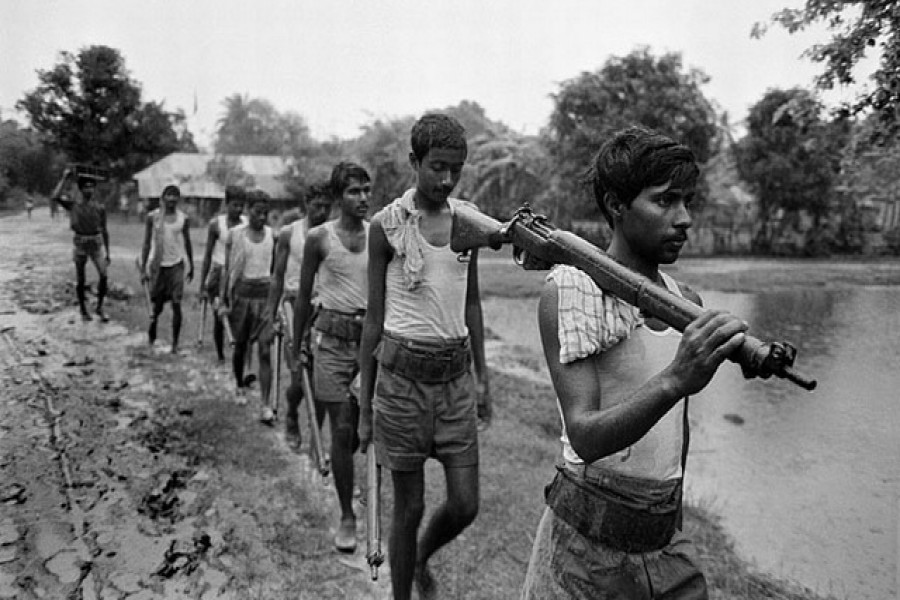 File Picture
The allowance of the heroic freedom fighters is 20 thousand rupees
Own representative, Dhaka, February 15, 2021: Prime Minister Sheikh Hasina has announced to increase the allowance of heroic freedom fighters to Tk 20,000.
She made the announcement at the inauguration ceremony of the electronic honorarium for the freedom fighters at the Osmani Memorial Auditorium in the capital on Monday (February 15). The Prime Minister joined the video conference from Ganobhaban.
Sheikh Hasina said, "I have promised to increase the allowance of all freedom fighters to 20,000." However, with the exception of Bir Shrestha and Bir Uttam, their case is different. '
She added, "Many of the heroic freedom fighters do not have houses. I am making their home. The freedom fighters who left the country will not have a home, it cannot happen if I stay in power. '
Addressing the rich at the time, the Prime Minister said, "The freedom fighters could not have become rich if the country had not been independent." At least you stand by the freedom fighters to keep them well. I will do what I am supposed to do officially. '
Sheikh Hasina further said, "Today we have earned the respect of the world as a victorious nation. We have ensured people's right to vote and rice. That is why we have had to sacrifice the lives of many leaders and activists I remember them with respect. "
"After 21 years, we came to power and took the initiative to honor the freedom fighters," she said.
"I have given them various facilities including honorarium. I have arranged for them to live a beautiful life. The children have secured jobs. Now I have taken measures to get the allowance digitally. It is being inaugurated today," she said.
After the assassination on 15 August, the spirit of the liberation war of Bangladesh was thwarted. The aspirations of the people of the country remain unfulfilled. The competition for power began illegally by violating the constitution. The people's right to vote and rice was taken away.
She said, today is February 15. On this day, Khaleda Zia deployed her army all over the country and cast her vote. He did not get even 2% of the votes but he claimed himself as the Prime Minister. This is a scandalous chapter in the history of Bangladesh. Although he was forced to resign in the face of mass movement. It has given life to many people. Many leaders and workers of our party also had to give their lives.
At that time freedom fighters from different districts including Kurigram, Gazipur, Moulvibazar, Khulna, Chandpur were involved in video conferencing. The Prime Minister spoke to them.