Muktijudho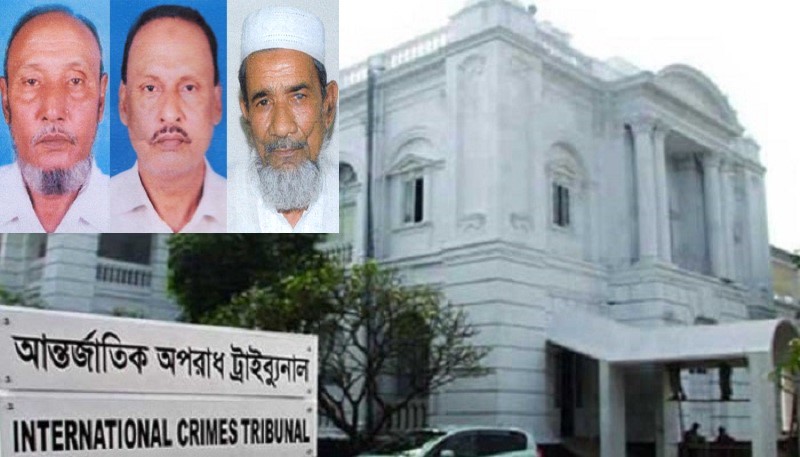 Collected
Three sentenced to death for crimes against humanity during Liberation War
Dhaka, May 19: The International Criminal Tribunal for the former Yugoslavia (ICTY) has sentenced three people, including Abdul Aziz alias Habul of Baralekha in Moulvibazar, to death for crimes against humanity including murder and genocide organized during the war of liberation in 1971. The other two convicts are Md. Abdul Matin and Abdul Mannan alias Manai. The court sentenced all the three accused to death as the five charges brought against the accused in the case were proved.
Thursday (May 19) Chairman of the Tribunal and Justice. The verdict was announced by a three-member International Crimes Tribunal headed by Shahinur Islam. This is the 45th verdict after the formation of the tribunal. The other members of the tribunal are Justice Abu Ahmed Jamadar and KM Hafizul Alam.
The judgment summarizes the 240 pages. Justice KM Hafizul Alam started reading the verdict from 10:30 am. After that, the verdict was read by Justice Abu Ahmed Jamadar and the main verdict was announced by Justice Md. Shahinur Islam.
According to the investigation of the case, Abdul Aziz and Abdul Matin are two brothers who were sentenced to death. In 1971, they were involved in BCL politics. When the war of liberation started, they went to the capital of India for training. However, they returned to the country without completing the training. Then he joined the Razakar forces. Another convict, Abdul Mannan, was a Muslim League leader. Abdul Matin is currently on the run.
Among the five charges brought against the accused in the verdict, Abdul Aziz alias Habul and his brother Abdul Matin, the fugitive accused, were sentenced to death on charges 2 and 5. The court sentenced him to 15 years imprisonment in each of the 3rd and 4th cases. Another accused, Abdul Mannan alias Manai, was sentenced to death by charge No. 1 and sentenced to 15 years imprisonment by charge No. 4.
Defendant's lawyer Advocate Abdus Sattar Paloyan was present in the court when the verdict was announced. On the other hand, Prosecutor Sabina Yasmin Khan Munni represented the state. Also present at the time were Syed Haider Ali, Prosecutor Rana Das Gupta, Rishikesh Saha, Sultan Mahmud Seeman, Sahidur Rahman, Zahid Hasan, Sabina Yasmin Khan Munni, Razia Sultana Chaman, Barrister Tapas Kanti Bal, Moshfekur Rahman and the head of the investigation agency. Sanaul Haque. The two arrested accused were also produced in court.