Muktijudho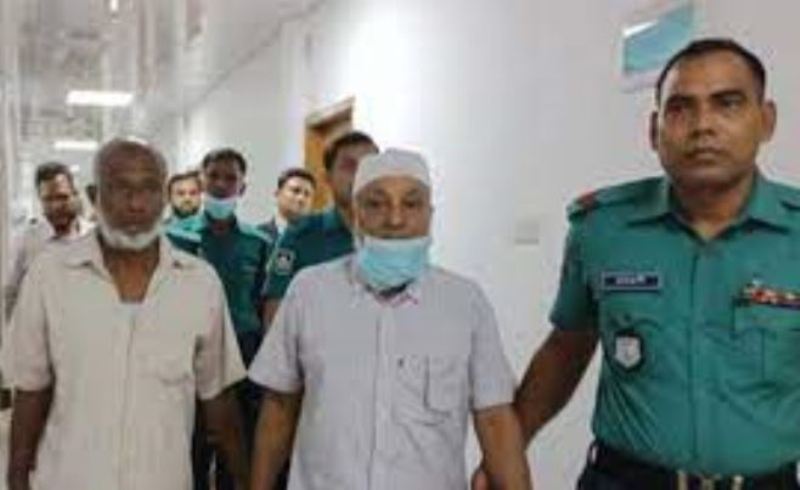 Collected
Three sentenced to death in case against humanity during liberation war
Dhaka, May 31: The International Criminal Tribunal for the former Yugoslavia (ICT) has sentenced to death three people, including former Amir of Joypurhat district Jamaat Rezaul Karim Montu, on charges of murder, genocide and other crimes against humanity committed during the war of liberation.
Apart from Rezaul Karim Montu, the other convicts are: Md. Shahid Mandal and Md. Nazrul Islam (fugitive). The first four accused in the case. Among them Md. Ishaq died in custody while the investigation was going on.
The verdict was announced by a three-judge tribunal headed by Justice Md Shahinur Islam, chairman of the International Criminal Tribunal for the former Yugoslavia (ICTY), on Tuesday (May 31). The other members of the tribunal are Justice Abu Ahmed Jamadar and Justice KM Hafizul Alam.
Prosecutors Syed Haider Ali, Abul Kalam Azad and Tapas Kumar Bal were present in the court hearing. Lawyers Abdus Sattar Paloyan and Gazi MH Tamim represented the accused.
The investigation of the case started on October 18, 2016. A total of 31 witnesses testified during the year-long investigation. The accused Shahid Mandal was arrested on 12 February after the issuance of the arrest warrant on 5 February 2017.
The accused Rezaul Karim Montu is a resident of Jaipur Hat Sadar. The district town professor lived in a house known as the Razakar Building in the neighborhood. The fugitive Nazrul Islam lived in Tejgaon in Dhaka. Shahid Mandal's house is in Champadal village of Badalgachhi police station in Naogaon.
After scrutinizing the investigation report, the prosecution filed the case in the court on November 26, 2018. Following the hearing, the court framed charges against the accused on January 15, 2019. Testimony started on March 25, 2019 and ended on January 15, 2020. Then the argument started on October 22, 2020 and ended on April 26. The case was kept for verdict on the same day.
Three charges have been framed against the accused for arresting, torturing, kidnapping, looting, arson and killing seven people.
According to the investigation agency, the accused Md. Rezaul Karim Montu was the Amir of Jamaat-e-Islami Joypurhat district from 1986 to 1991. He was a student of Rajshahi University during the war of liberation. When the war of liberation broke out, he moved to his home and denied independence to Bangladesh and joined the armed razakar forces to co-operate with the Pakistani occupying forces.
When the country became independent on 16 December, he went into hiding. The rest were also reported to be Jamaat supporters.