Muktijudho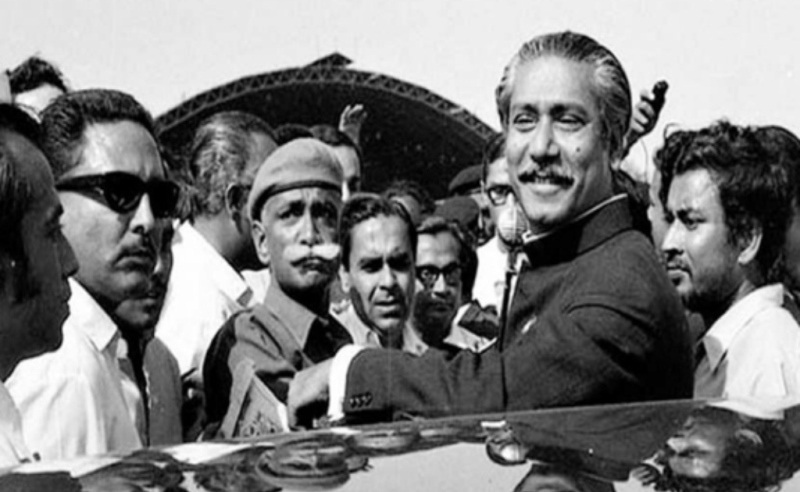 File photo
Today is Bangabandhu's Homecoming Day
Dhaka, January 10: Today, January 10, is the homecoming day of Father of the Nation Bangabandhu Sheikh Mujibur Rahman.
On this day in 1972, he returned to the land of the newly independent Bangladesh after being released from the captivity of Pakistan. Earlier on January 8, he was released after serving nine months in Pakistan's Mianwali Jail. Later, he went to London from Pakistan. Then Bangabandhu returned to Dhaka via Delhi.
Awami League and various affiliated organizations of the party and various parties and organizations have taken extensive programs to celebrate the day.
By declaring the independence of Bangladesh in the early hours of March 26, 1971, Bangabandhu urged people from all walks of life to jump into the liberation war. Immediately after the declaration of independence, he was arrested on the orders of the military ruler of Pakistan, General Yahya Khan, and was detained in a jail in West Pakistan.
Although the final victory was achieved after a nine-month war against the Pakistani troops on December 16, 1971, the nation tasted the full victory with Bangabandhu's return home on January 10.
The father of the nation was released from Pakistan on January 7, 1972, in the early hours of January 8. On this day, Bangabandhu and Dr. Kamal Hossain were put on a flight to London. They arrived at Heathrow Airport in London at 6:30 am. After 10 pm, Bangabandhu spoke to many people including British Prime Minister Edward Heath, Tajuddin Ahmad and the then Prime Minister of India Indira Gandhi. The next day, January 9, he travelled to the country on a British Air Force flight.
He landed in Delhi on the morning of January 10. There, Sheikh Mujibur Rahman, the father of newly independent Bangladesh, received a warm welcome from Indian President VV Giri, Prime Minister Indira Gandhi, the entire cabinet, top leaders, chiefs of the three armed forces and other guests and the people of the country. Bangabandhu expressed his sincere gratitude to the leaders and people of India for their unstinting help. He called his homecoming a 'journey from darkness to light.'
He arrived in Dhaka at 1:41 pm that day. After the final victory, the Bengali nation was eagerly waiting to give Bangabandhu a warm welcome on January 10. Millions of people who were overjoyed gave him a spontaneous welcome from Dhaka Airport to the Race Course ground. At 5 pm, he addressed a crowd of about one million people at the Race Course Maidan.