Muktijudho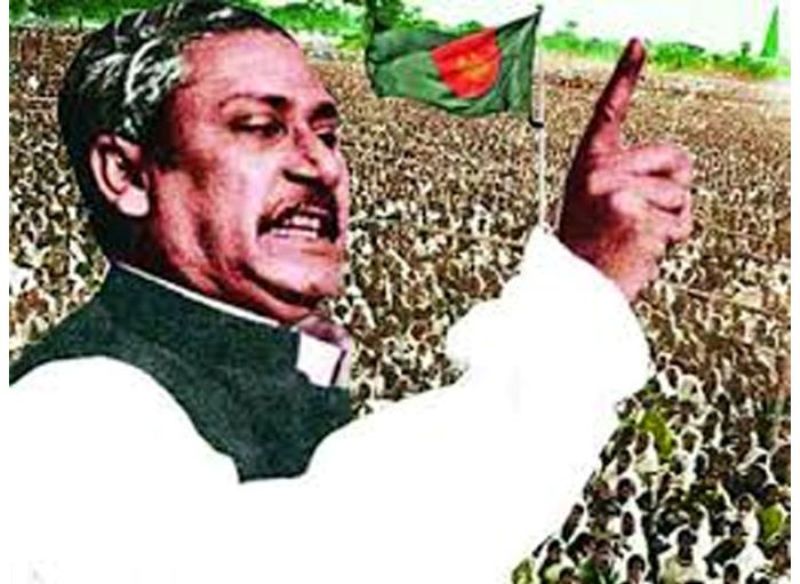 File photo
Today is historic March 7
Own Correspondent, Dhaka, March 7: Today is the historic March 7. A unique day in the history of the freedom struggle and liberation war of the Bengali nation.
On this day in 1971, Father of the Nation Bangabandhu Sheikh Mujibur Rahman stood in the huge crowd at Suhrawardy Udyan (then Race Course Maidan) and called for the freedom struggle of Bangladesh. On this day, in the presence of millions of freedom-loving people, this great leader thunderously declared, "When I have given blood, I will give more blood, I will set the people of this country free, Insha Allah. This time the struggle is for our liberation, this time the struggle is for freedom."
Bangabandhu Sheikh Mujibur Rahman's historic speech on March 7, 1971 later became the seed mantra of the freedom struggle. This speech is not only a political document, but also creates a possibility for the cultural identity of the nation. Bangabandhu's historic speech on March 7 was recognized as a World Heritage Site on October 30, 2017 by the United Nations Educational, Scientific and Cultural Organization (UNESCO). This speech has also been translated into many languages ​​in the world.
With this declaration of Bangabandhu on March 7, 1971, the Bengali nation got the direction of independence. After that the freedom-loving people of the country started preparing for the final battle from house to house. At this thunderous sound of Bangabandhu, the Bengali nation became excited with the joy of the impending great liberation. For centuries, the exploited and deprived Bengalis stepped forward with the firm determination of steel to achieve the desired liberation.
After Bangabandhu's March 7th speech, the Bengali nation, whose sense of nationalism and nation-building was founded through 23 years of struggle against Pakistan formed in 1947 on the basis of religious thought, sectarian mentality and bi-ethnicity, took the ultimate preparation for the liberation war. Responding to Bangabandhu's call, the Bengali nation won the 9-month armed liberation war against the Pakistani aggressors and snatched victory on December 16, 1971. Through this victory, independent and sovereign Bangladesh was born on the world map.
The massive crowd roared following the historic March 7th speech of Bangabandhu. The red-green flag emblazoned with the map of Bangladesh fluttered in the air on that day with the arrogance of millions of people chanting slogans. On that day Bangabandhu ascended the stage at 3:20 pm. After reaching the stage, he waved to the crowd. Then, standing in the sea of ​​people, the poet of the epic of Bengali and Bengali independence declared, "This time the struggle is for our liberation.....This time the struggle is for freedom."