Muktijudho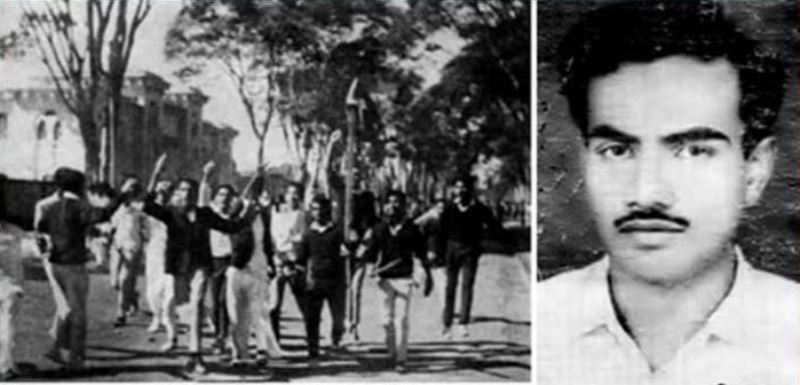 File photo
Today is Shaheed Asad Day
Own Correspondent, Dhaka, January 20: Today is January 20, Shaheed Asad Day. This is a significant day in the history of Bangladesh's liberation struggle. On this day in 1989, student leader Mohammad Asaduzzaman was shot dead by police in front of Ayub Gate (now Asad Gate). This self-sacrifice of Shaheed Asad accelerated the ongoing movement. Later, the dictator Ayub Khan fell through a mass uprising.
President Md. Abdul Hamid and Prime Minister Sheikh Hasina have given separate messages on the occasion of the day.
The President said that the sacrifice of Shaheed Asad in the mass uprising of 1969 was a unique milestone in the history of our liberation struggle and independence. He said that this outstanding contribution of Shaheed Asad in the struggle of democratic movement would be a source of inspiration for the democracy loving people of the country.
In her message, the Prime Minister prayed for the forgiveness of the souls of all the martyrs who sacrificed their lives for the liberation of Bengalis including Shaheed Asad. She said Shaheed Asad, who sacrificed his life in the mass uprising, will be remembered among the democracy-loving people of this country. His sacrifice will always inspire our rights movement.
Various socio-cultural and political organizations have undertaken detailed programmes on the occasion of the day.