Muktijudho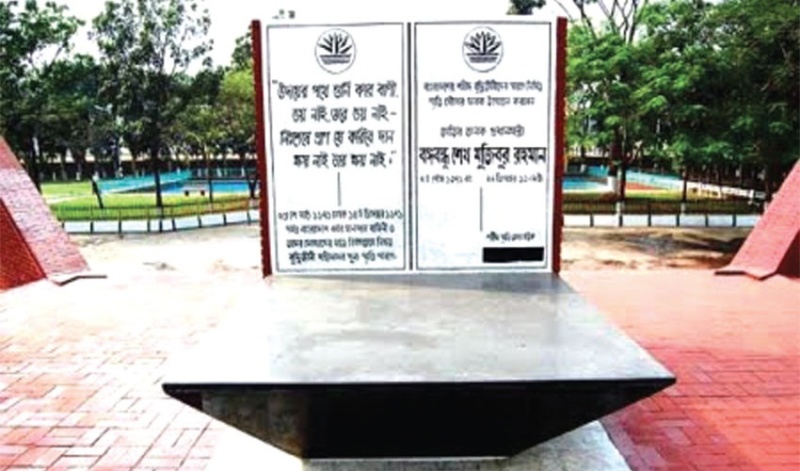 Collected
Tomorrow is Martyred Intellectuals Day
Dhaka, December 14: Tomorrow, December 14, is Martyred Intellectuals Day. On this day in 1971, the occupying Pakistani army and its accomplice Razakar Al-Badr, Al-Shams planned together and killed the best intellectuals of Bengal. Just two days after the killing of the intellectuals, on December 16, the barbaric Pakistani forces led by General Niazi surrendered and Bangladesh emerged as an independent country.
A national program has been taken to observe Martyr Intellectuals Day-2022 with due dignity. President Md Abdul Hamid and Prime Minister Sheikh Hasina will deliver separate messages on the occasion.
Basanti Guhthakurta, the wife of Shahid Jyotirmoy Guhthakurta, a teacher at Dhaka University, wrote in one of her books, "The drawing of blue pattern lines started before March 17, 1971, before the referendum on December 17, 1970, or from the time of the mass movement of 1979, or after the 52 language movement. In 1971 they planned to go to war. Not war, just killing unarmed people. First, they were killed indiscriminately, then the rich, businessmen and intellectuals were selectively killed in the cities, villages and towns and thrown into the canals. Many people think that disaster is imminent, that defeat is imminent - that's when they execute the plan. Enlisted intellectuals were blindfolded and killed. They planned to darken the future of independent Bangladesh in this way."
The judgment of the trial of many people related to the killing of war criminals and intellectuals in 1971 has been executed. Jamaat's Assistant Secretary General Abdul Quader Mollah has been hanged in the anti-humanity murder case. Another leader of the Jamaat. The death sentence of Kamaruzzaman and Ali Ahsan Mohammad Mujahid, one of the masterminds of the intellectual murder, has been executed.
On May 11, 2016, Jamaat's Amir Matiur Rahman Nizami, the leader of the assassin Albadar Force, who executed the blueprint for killing intellectuals, was hanged. However, because Chowdhury Mainuddin and Ashrafuzzaman Khan, who are directly involved in the killing of the intellectuals, are absconding, their trial has not yet been executed. Chaudhuri Mainuddin and Ashrafuzzaman Khan are absconding in the United Kingdom. They were sentenced to death on November 3, 2013 by the International Criminal Tribunal-II.